Russia and China submitted to the UN Security Council a draft resolution on the prevention of the use of chemical weapons in Syria, reports
TASS
With reference to the Russian Permanent Representative Vitaly Churkin.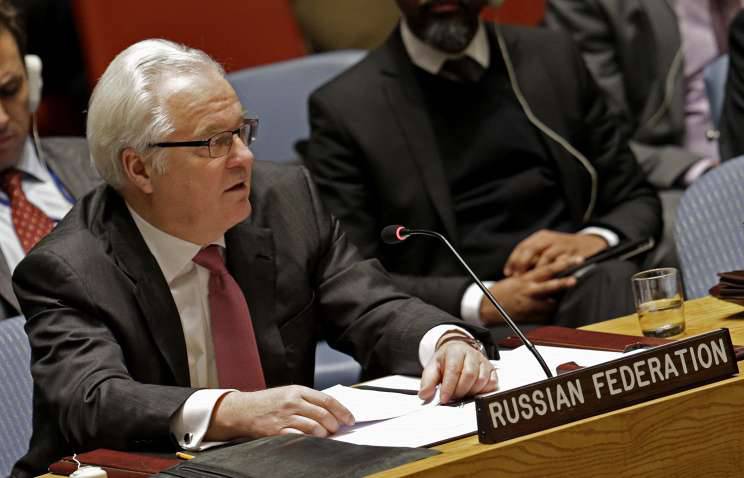 "We submitted a Russian-Chinese draft resolution on tightening the nuts against terrorists who are preparing to apply chemical
weapon
in Syria ",
said Churkin.
The diplomat participates in a closed meeting of the Security Council on the use of poisonous substances in Syria. At the end of the meeting, he promised to tell in more detail about the Russian-Chinese initiative.
The agency recalls that on April X, Al-Ihbariya Channel (Syria) reported that Daish (IG) militants used "mustard gas (mustard gas) against soldiers in Deir ez-Zor province".
After that, the State Department confirmed the "responsibility of the IG for the use of a small amount of mustard gas in Iraq and Syria during the attacks." The ministry also said that they are holding consultations with Russia on this matter.
In turn, the UN Secretary General expressed concern about the "possible access of terrorists to nuclear and chemical materials or even weapons."