Decades of Russian-Chinese military cooperation may lead to the creation of a new alliance, leading
RIA News
opinion of Lail Goldstein, a professor at the Institute of Marine Research of China at the US Naval College, which he outlined in an article for National Interest.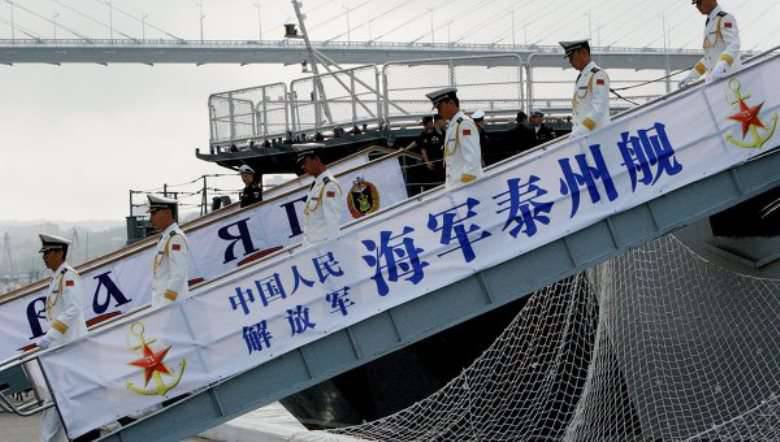 "Recently, the voices of those who predicted a deterioration in Russian-Chinese relations have often sounded, the expert writes. The reasons for this are sought in cultural differences, in demographic imbalances, in geopolitical rivalry and even in historical experience: Soviet-Chinese differences during the Cold War led not only to the deterioration of bilateral relations, but also to a split of the international communist movement, "the expert writes.
"However, the rapidly changing balance of power in the western Pacific Ocean refutes this interpretation of events," he notes.
According to Goldstein, "the main pillar of the Chinese strategy to block access to A2 / AD are various modifications of the Russian Su-27 fighter. The Chinese J-11, J-15 and J-16 are upgraded versions of the Russian aircraft. " Soon Russia will also supply China with the latest Su-35.
He also draws attention to the "Chinese anti-ship missiles YJ-12 and YJ-18 created using Russian technologies", which began to enter into service with the country's naval and air forces.
"Since the beginning of 1990, Beijing's resources have consistently supported Russian producers
weapons
and helped them survive the lean season. At the same time, Moscow helped China make a huge leap in the development of armaments, "the author writes.
"However, it seems that work is underway on a new, more ambitious program of military cooperation," he said. "Joint naval exercises in the 2014 and 2015 years suggest that the interaction between Russia and China has reached a new level."
During the exercises, the destruction of submarines, attacks of "over-the-horizon" objects and other tasks are being worked out. An increasing number of ships and aircraft are taking part in joint maneuvers.
"In August, 2015, the 23 ship, two submarines, 15 aircraft, eight helicopters, as well as marines and paratroopers participated in large-scale exercises in the Sea of ​​Japan. These teachings have become the largest for all
history
Russian-Chinese cooperation, "the expert notes.
He also advises to pay attention to the fact that the official Chinese publications "have always been very positive about the Russian naval activity."
"Today, naval cooperation is becoming an increasingly dynamic aspect of the evolving interaction of the panda and the polar bear. Of course, there are still areas of naval cooperation that Moscow and Beijing are only to explore, "Goldstein said.
"For example, in the available reports on joint exercises, there is no mention of the participation in them of nuclear submarines. Nonetheless, cooperation is active, and the policy at which these two giants can unite into a military alliance is not at all in the national interests of the United States, "he concludes.