The Kremlin press service reports that Russian President Vladimir Putin signed a decree conferring the rank of Hero of the Russian Federation to senior lieutenant of the Special Operations Forces of the Armed Forces of the Russian Federation (the title is given posthumously).
The text of the presidential decree of April 11 2016 year published on official
President's website
:
For courage and heroism shown in the performance of military duty, assign the title of Hero of the Russian Federation to Senior Lieutenant Alexander Alexandrovich Prokhorenko (posthumously).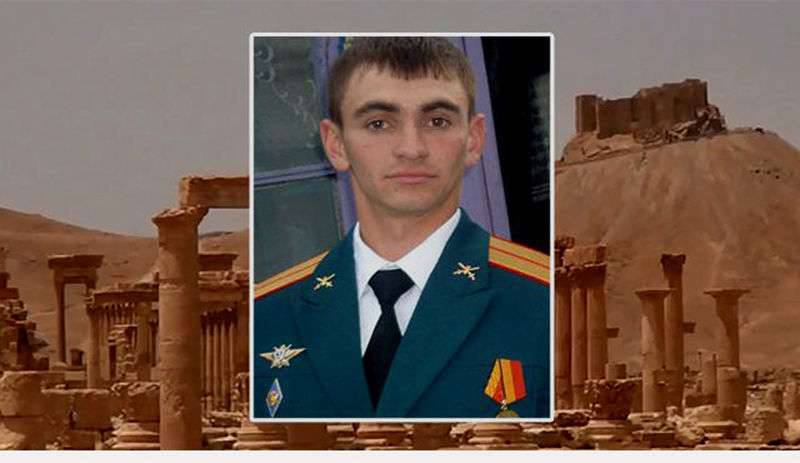 Alexander Prokhorenko is a native of the village of Gorodki, Tyulgansky District, Orenburg Region (July 22, 1990). He participated in the Russian military contingent in the operation to counter the militants in Syria. One of the tasks of Alexander was target designation for the aircraft of the Russian Aerospace Forces, which attacked militant positions in the area of ​​the city of Palmyra.
Having been surrounded by militants of the so-called "Islamic state", and realizing that it might be in the hands of thugs, the Russian officer decided to cause Russian fire
aviation
to myself. As a result of this blow, several dozen ISIS fighters were eliminated. Alexander Prokhorenko died. The feat was committed on March 17 in the area of ​​Palmyra. Alexander Prokhorenko by his decision demonstrated an example of true courage and heroism.