Venezuelan Air Force received a batch of X-NUMX Chinese training combat aircraft K-9W, the transfer ceremony was held at El Libertador airbase (Aragua state), the blog
bmpd
with reference to the resource www.fav-club.com.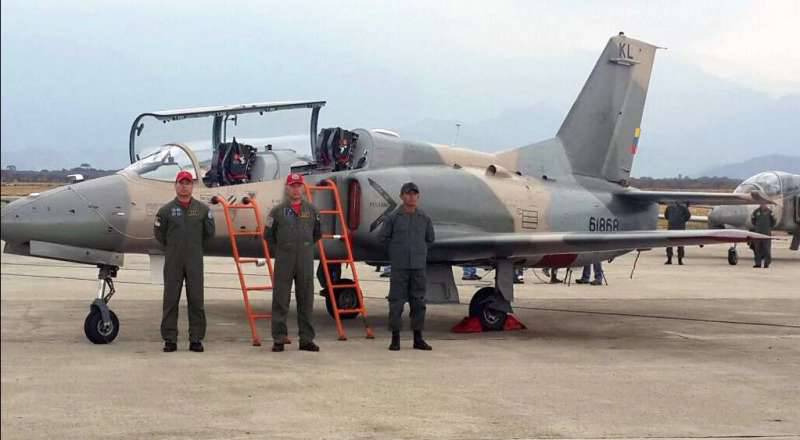 The contract for the supply of this batch of K-8W was signed in 2013 g, its cost was $ 75,5 million.
"K-8 (JL-8) series aircraft are manufactured by Hongdu Aviation Industry (Group) Corporation, a Chinese aircraft manufacturing company in Nanchang, Jiangxi Province. Like most of the K-8 (JL-8) modifications, the K-8W export version aircraft are equipped with an AI-25ТЛК engine manufactured by Motor Sich PJSC (Zaporizhia, Ukraine), "the report says.
The first delivery of K-8W to Venezuela was made in 2010 g by agreement from 2008. Then the country's Air Force received 18 machines.
According to the resource, K-8W "are used as part of the 12th fighter
aviation
groups as advanced training and retraining aircraft, as well as as part of the 15th aviation group of special operations to combat drug trafficking aircraft. "
Of the 18-ti machines obtained in 2010 g, 15 remains. Three aircraft were lost as a result of air accidents.