The US Air Force yesterday transferred B-52 strategic bombers, which are planned to be used in operations against terrorists in Iraq and Syria, to the al-Udeid airbase in Qatar, reports
RIA News
Post by American General Charles Brown.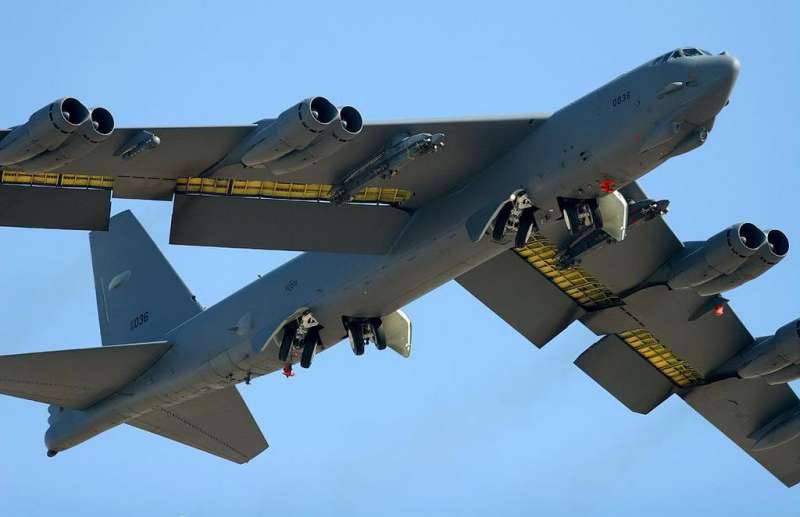 Earlier it was reported about the intention of the Pentagon to replace those participating in the anti-terrorist campaign B-1 with B-52 aircraft.
"The B-52 bombers demonstrate our continued desire to pressure Daesh and protect the region under any circumstances in the future," said Brown.
According to him, "the aircraft will carry out several types of operations, including providing direct air support and conducting operational attacks using
weapons
high precision. "
Another US Air Force general, Chris Kars, said he would not name the number of aircraft sent to Qatar "for security reasons."
The agency notes that B-52 was based in the Middle East for the first time since 1991.