In the DPRK, a new mobile intercontinental mobile rocket has really been created that can strike the United States, The Washington Free Beacon reported, citing a Pentagon source.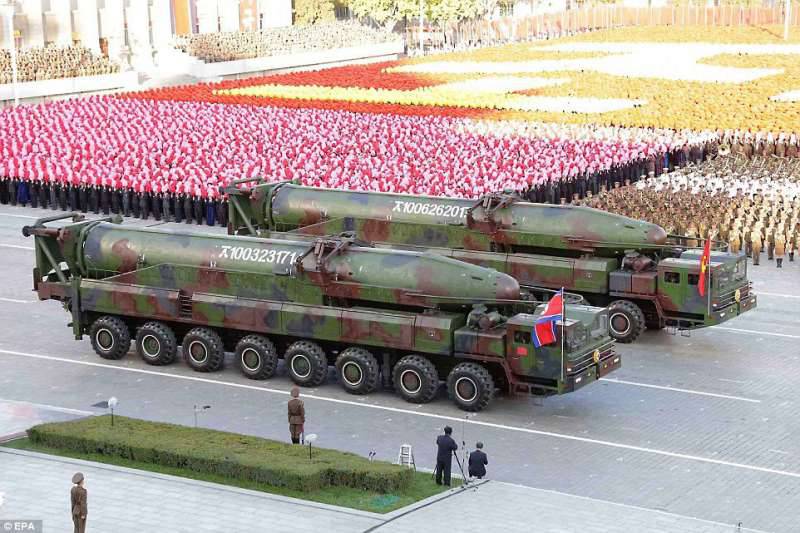 MBR KN-08
"North Korea has developed a new KN-14 mobile-based ICBM, which was another step by the country's leader, Kim Jong-un, to create nuclear missiles capable of striking the continental US," the newspaper quotes the interlocutor.
Look
.
According to him, "the new rocket replaced the mobile-based KN-08 ICBM, which became known in the 2012 year." At the same time, the source noted that the North Koreans "did not test either one or the other missiles."
"KN-14 is an upgraded version of KN-08," added the source.
He noted that the American intelligence announced about the new rocket quite recently - in the middle of March.
Last year, KN-14 was shown at a military parade in Pyongyang, but then in the West it was not taken seriously, calling it a regular fake.
Recently, Rick Fisher, a senior fellow at the International Center for Strategies and Assessments, stated that "the flight range of KN-14 exceeds 10 thousand kilometers".
"Its flight range is enough to hit Chicago (Illinois) or Toronto (Canada, the capital of Ontario) after launching from the northernmost point of the DPRK," the expert assured.
"The rapid development of rockets such as the KN-08 and KN-14 shows that Pyongyang is able to create even more powerful
weapon
", - he said.