The Syrian government army continues to attack the positions of militants in the provinces of Hama and Homs. On the eve, an attempt was made to drive out ISIS militants from the city of El-Karyatein with the support of
aviation
, however, the first pancake came out lumpy, and the Ishilovites repelled the offensive of the Syrian army. According to Syrian sources, the command took into account the mistakes made when trying to storm El-Karjateyn, and now the troops are regrouping to deliver an effective strike.
Meanwhile, the forces of the government army of the country from the 11th
tank
divisions with the support of militia units are conducting a successful offensive east of Hama. So, today the army of the SAR and the militia fighters managed to defeat a group of ISIS militants in the area of ​​the settlement of Tabar al-Deyba. As a result of a short battle, the village was completely liberated from the terrorists who held it for a long time. The liberation of this village and taking control of an important height allows the Syrian troops to develop an offensive and advance to the ISIS fortified area near the town of Al-Makfar.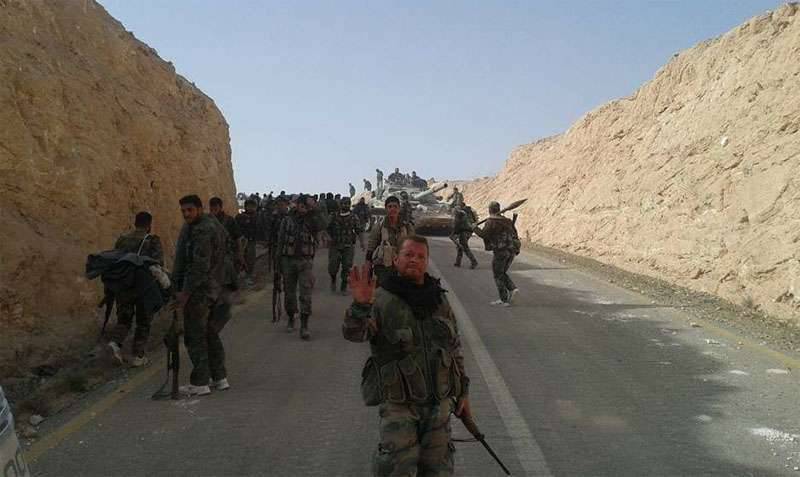 Meanwhile, the Ministry of Defense of the Russian Federation reported that the first demining units from Russia arrived in Palmyra, freed from militants, where they would soon begin demining the quarters of the igilovtsev of the ancient city.