The Russian Federal Service for Military-Technical Cooperation (FS MTC) expresses hope for the successful advance of the Yak-130 training aircraft to the Latin American markets, reports
RIA News
the message of the head of department Anatoly Punchuk.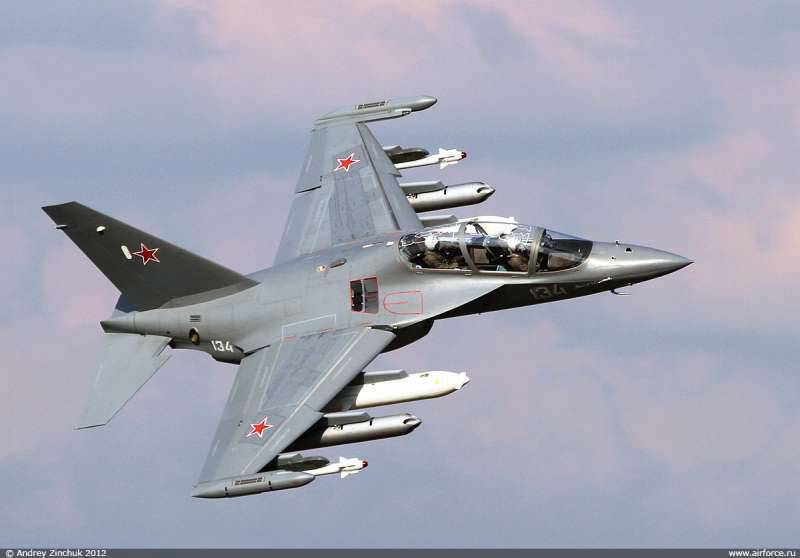 According to Punchuk, "marketing activities are currently being carried out with the countries of Latin America to promote the Yak-130 aircraft."
"We expect that the Latin American countries planning to replace their fleets of flight technology will pay close attention to the Yak-130. The negotiation process is a rather complicated procedure. We hope that the Yak-130 will appear in the sky of Latin America in the near future, "he said.
He said that earlier pilots and
aviation
Engineers from several Latin American countries visited a company manufacturing Yak-130 aircraft.
"Foreign specialists were given the opportunity to make an introductory flight on the Yak-130 themselves. Only positive feedback has been received on the aircraft's flight qualities and capabilities in the sky, "said Punchuk.
Specialists representing potential customers, assured that "this is the best aircraft in its class."
Help Agency:
"Yak-130 (according to NATO codification: Mitten -" Mitten ") is a Russian combat training aircraft, a light attack aircraft developed by the Yakovlev Design Bureau to replace the L-39 training aircraft in the Russian Air Force."