Today, the People's Council of the LNR dismissed Alexey Karyakin from the post of chairman of the Council by a majority of votes. To make such a decision, the Lugansk parliamentarians needed an extraordinary session. The dismissal of Karjakin took place with the wording "for improper organization of work". From the document signed today by the deputies of the National Assembly of the LC (quotation -
Lugansk Information Center
):
In connection with the inadequate organization of the work of the People's Council and the Presidium of the People's Council, the Chairman of the People's Council, A. Karyakin. legislative work is extremely inefficient. The low quality of bills leads to the subsequent rejection of laws by the head of the LC. Based on the foregoing, in accordance with Part 2 Art. 24, h. 2 and 4 Art. 26 of the Law of the LNR "On the Regulations of the People's Council of the Lugansk People's Republic" is requested to be addressed at the next meeting of the People's Council regarding the dismissal of A. Karyakin, the Chairman of the People's Council of the LPR.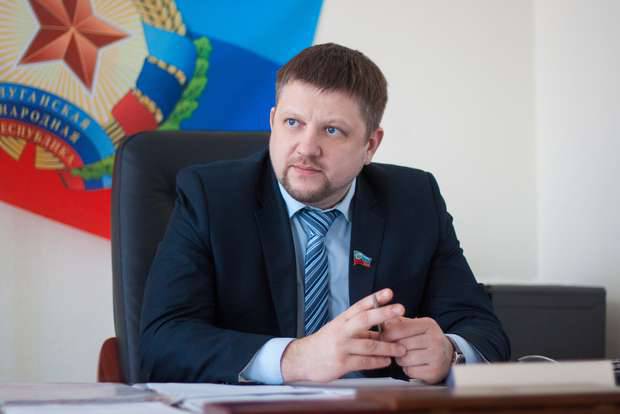 2014 deputies from 36 voted for the release of Karjakin, who served as chairman of the People's Council of the LPR since May 50. It should be noted that Aleksei Karyakin is on the EU and US sanctions lists, and he was also wanted by the Ukrainian government "on suspicion of high treason".
Meanwhile, information comes from the LPR that the Ukrainian security forces have increased their activity at the line of contact with this people's republic. So, under the fire of the Ukrainian military at the time of transition in the area of ​​the Village of Lugansk two women 37 and 45 were captured. The shelling was carried out from grenade launchers. From the message of the Luhansk People's Militia:
The fighters of the People's Militia immediately responded to the cries of women, and they rendered first aid to the victims. At the moment, the victims were taken to a hospital in Lugansk.
In the DPR, civilians are also suffering from the shelling of the Ukrainian security forces. Only in the past 24 hours, the Kiev security forces opened fire at least 350 times. Shooting in the area of ​​Gorlovka, where at night, five households were significantly damaged, does not subside. Ukrainian security forces use different types
weapons
, including mortars and artillery installations.