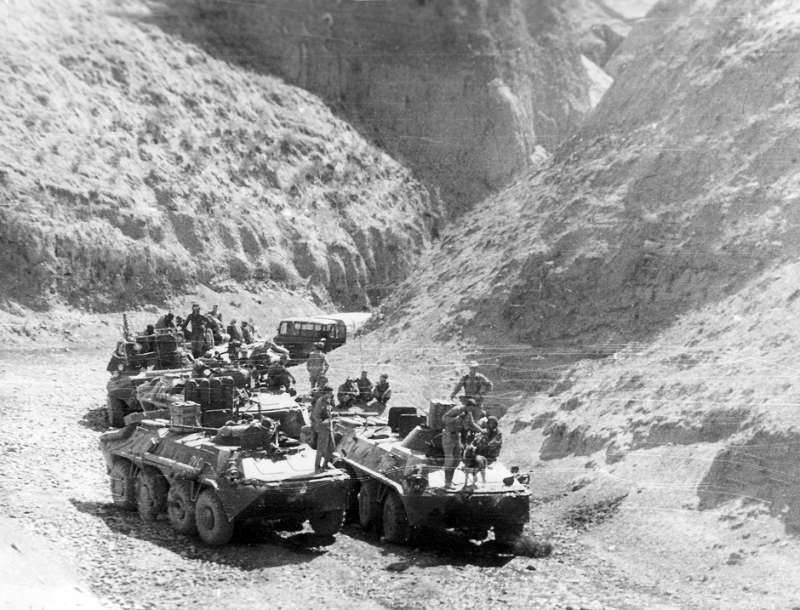 In Soviet times, they were silent. In perestroika time was not up to them. And then it became "unfashionable" to discuss in the press the blazing glow of burned lives in Afghanistan. But gradually the society began to come "in memory", and the sprouts of the holy memory gradually came to life.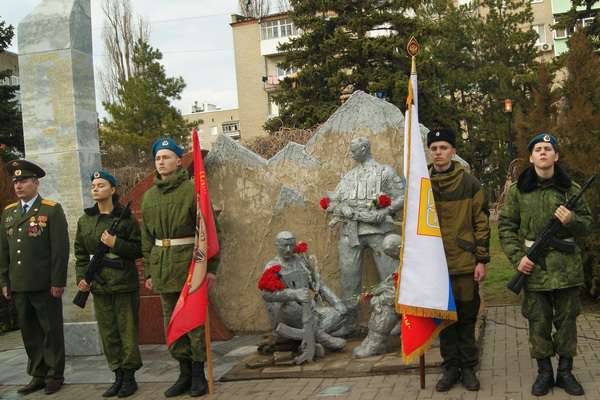 Every year in February, all who remember: comrades, wives, mothers, friends, neighbors come to the monument to soldiers-internationalists in the city of Azov. By tradition - all with red carnations. They are drops of blood. For each, this day is special in its own way. For the veteran of the fighting, Alexander Sharovatov, is a day of memory. The Day of Holy Remembrance for the glorious martial friends with whom his fate pushed us along the mountain paths in his youth.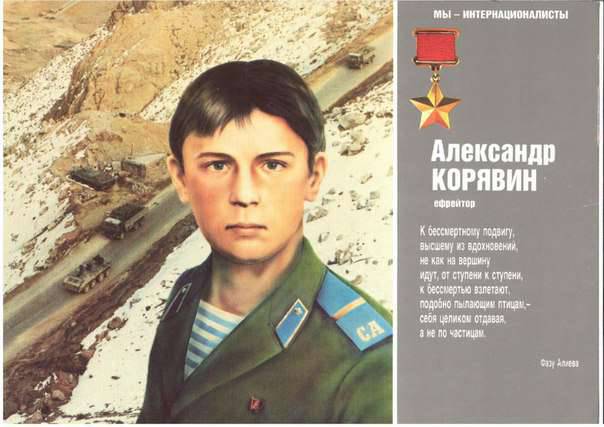 He, like everyone here, remembers and grieves:
- I got to Afghanistan in August 1988, not by call, I performed a special task - I took people from there. Saw a lot.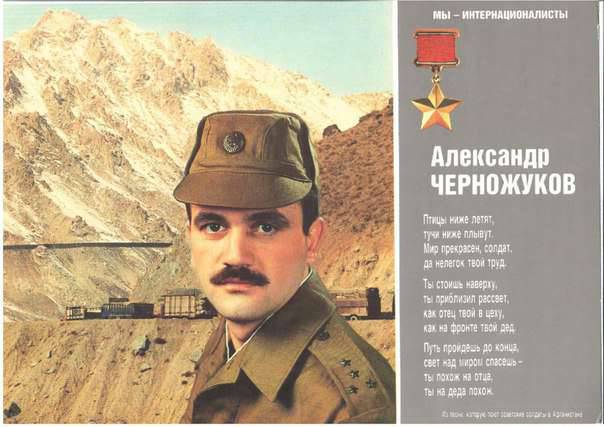 Alexander remembers not only friends who died in Afghanistan. On duty in the landing troops, he had to go to Chechnya:
- There are friends who died in the Chechen campaigns. I must say that the second Chechen campaign taught us a lot. She had already passed with less loss, with less betrayal.
But war is war, it makes a true patriot out of every soldier. Alexander Vitalyevich taught Patriotism to the war, now, in peacetime, he teaches young people how to love, protect and protect their homeland:
"War taught me independence." For the commander, the main thing is to conduct a reconnaissance, clarify the problem, and then make a decision. Guided by these three rules, and try to live.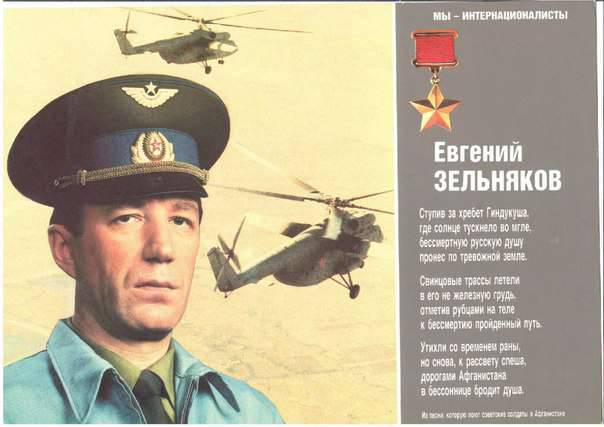 Last summer, Alexander Vitalyevich sent his son to the army. Grigory Sharovatov is serving in military special forces. Father is proud of his son. Next year, Grisha with his father will come to a traditional rally. For now he is a soldier.
- Now the son, Gregory, is raised by the armed forces. He chose his own way - he decided to give his military duty. I want my son to be first of all a Man with a capital letter, and then to the military.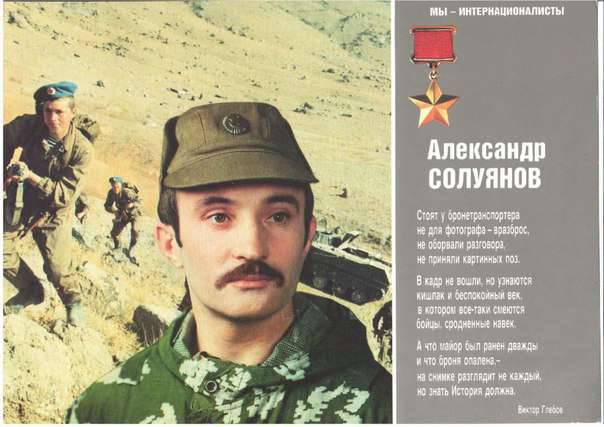 A war veteran is not indifferent to the future of youth. He is for a healthy Russia. Strong and strong. In peacetime, Alexander is a mentor for several generations of Azov schoolchildren. Alexander Sharovatov often holds meetings with young people, together with his colleagues holds talks, shows patriotic films, including about the campaign in Afghanistan:
- I advise Azov youths to be conscious, to go in for sports, and not to sit at the computer, because there is little use from gadgets, and, of course, they were preparing to defend our Fatherland. The example of neighboring countries shows that if the younger generation will be brought up for dozens of years on imported films, cartoons, computer games, it will not grow patriots, on the contrary, there will be a whole generation of discontented people.
Alexander Sharovatov also regrets that elementary military training was abolished in schools, replaced with basic life safety, but these are completely different subjects. Children learn not to protect, but to provide first aid. Therefore, his extra classes with the younger generation of Azov people help to fill the learning gap. Alexander Sharovatov knows how to raise a patriot. And does it with pleasure.
Two wars Melnikova
Not so long ago, I visited a unique center that was created by internationalist warriors in Rostov-on-Don. It is called the Center for War Veterans. Practically every day, schoolchildren and students come here, for whom over two hours reserve officers tell about numerous examples of courage and heroism shown by our soldiers in different years.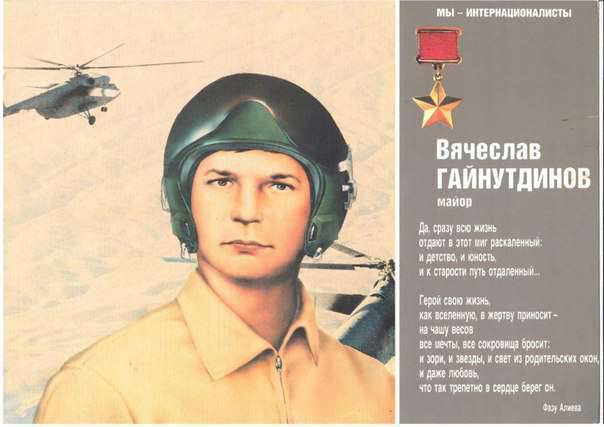 The center operates under the direction of Loginov Sergey Igorevich, who also took part in the hostilities in Afghanistan. In just a year and a half, the center gained great prestige. Young boys and girls come here in an endless stream to join this
stories
to real people. It should be noted that lectures are not easy here.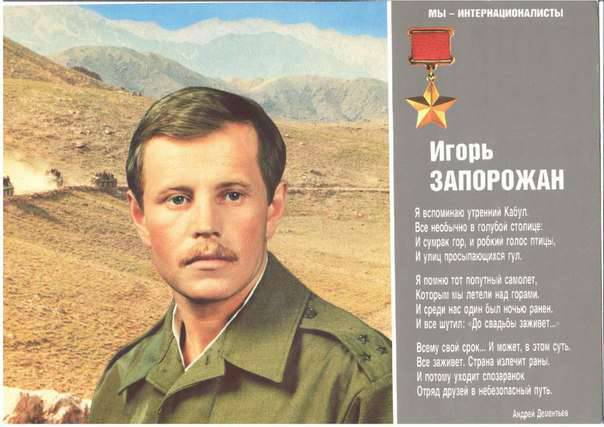 Usually, several people are invited to meetings, the stories of which take only 10-12 minutes, then there is a demonstration of thematic plots. Also shown during class combat accessories.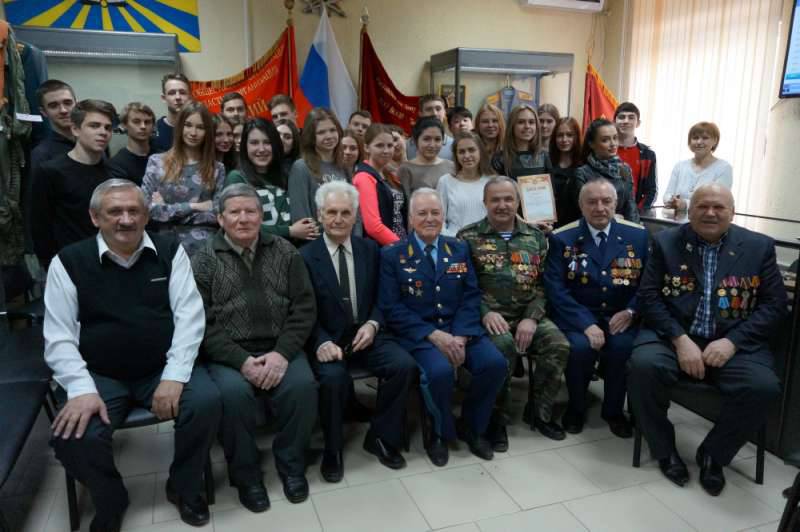 The retired lieutenant colonel Valery Semenov found for himself a unique path: he spends almost all his classes here. His voice resembles the voice of the famous Levitan in something of his timbre and gives the stories a special, heartfelt depth.
Most of the participants of the center visited Afghanistan, and this topic never leaves the souls of the listeners calm.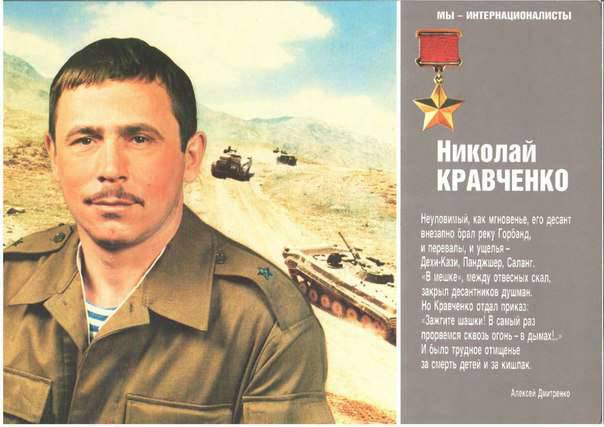 About the fate of the Afghans can be found here.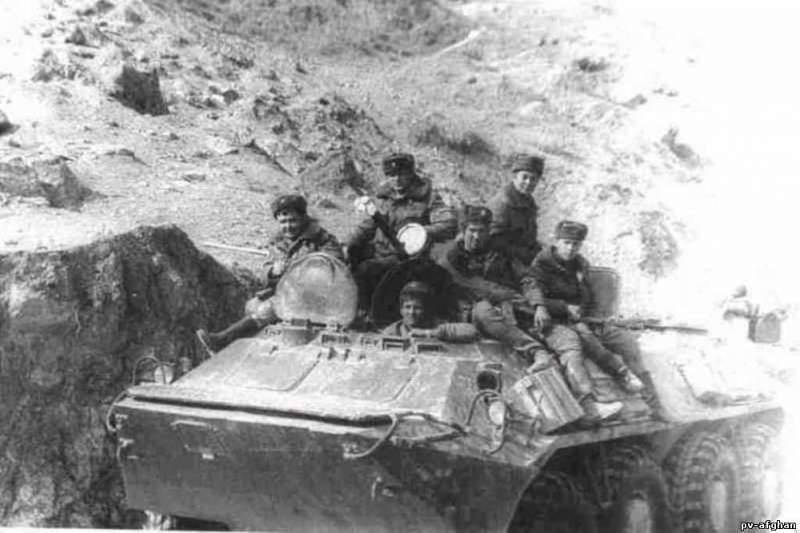 I want to talk about a man who, by the will of fate, became a participant in two wars and for many years stood guard over public order. This is Artur Vladimirovich Melnikov.
Young Artur Melnikov was drafted into the ranks of the Soviet Army in May 1987. At this time, the fighting in Afghanistan was not for one year, and hundreds of our countrymen visited this hot spot.
The first few months the recruit spent in the training unit in Ashgabat, and then together with his colleagues he was transferred to Kabul, from there to Gardes. Arthur served in the 56-th separate assault landing brigade. Then he had to take part in Operation Magistral, one of the large-scale operations for the entire Afghan war. It took place from November 1987-th to January 1988-th on the broad front of the provinces of Paxia and Khost in the zone of the Afghan-Pakistan border with the involvement of significant forces and means. The purpose of the operation is to break through the long-term military and economic blockade of the Khost district and disrupt the leadership's plans to create an alternative Islamic state in the district.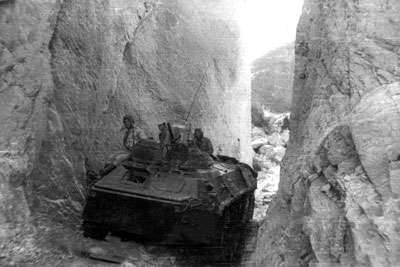 Together with his colleagues, Melnikov more than once got into the epicenter of fighting, he had to face the danger and the enemy face to face. The fights took place every week, often the unit was alerted due to the information received about the Mujahideen congregation.
The part in which Arthur served was located near Pakistan, which meant that the paratroopers often had to block mountain trails in order to stop the smuggling of drugs and
weapons
from this country.
News from home to foreign Afghan land reached infrequently. Letters and cards from relatives came once a month, and sometimes less. In the reverse messages, the paratroopers did not write about how and where the battles take place, but tried to reassure loved ones that they were alive and well, the situation was calm.
Arthur Melnikov stayed in Afghanistan for more than a year, then the withdrawal of our troops began. The Soviet units transferred armaments, trenches and fortifications to the Afghan government, and our guys went home.
Artur Vladimirovich recalls that at first he was tormented by nightmares upon returning home, but he was able to cope with them. But not everyone was so lucky, among these young veterans there are enough those whose psyche was forever broken in Afghanistan.
In the life of Artur Melnikov, there was another war. In the second Chechen, he and his colleagues went to a hot spot to maintain order there. For four months he fought with the militants. It was necessary to search houses where terrorists could hide, demine the roads and risk their lives again.
Today Artur Vladimirovich Melnikov is a veteran of the Ministry of Internal Affairs, is engaged in business, brings up a daughter. He more than 20-years served in law enforcement, resigned as a major. He says that there are several dates in the year that he marks necessarily: the Day of the Airborne Forces and the Day of the withdrawal of Soviet troops from Afghanistan. At this time, he necessarily meets with colleagues, comes to the monument to the soldiers-internationalists to honor the memory of those who died in a foreign land.
"220 Team"
Sergei Ivanovich Tserkunik in childhood, like all boys, played "in war" and dreamed of being a commander of the army, but he couldn't even imagine what he would really face with the realities of real war. Sergey was born in the village of Zhuravlevka, but soon the family moved to Tselina. He studied at Tselinsky secondary school №1. He loved to tinker with the equipment, and together with his older brother Yura he repaired bicycles, mopeds, helped his father in the garage. After graduating from 8 classes, he entered the Proletarsky SPTU, where he received the specialty of the driver of refrigeration units, where he also was registered with the military in Proletarsky military enlistment office.
- I was summoned to the ranks of the Soviet Army in May 1986, - recalls Sergey. - In the military enlistment office issued a prescription, in which it was written - "Team 220", which meant - border troops.
Parents made off, as it should be, all the friends wanted easy service. But these were only words. But in fact ...
- When we were brought to Bataysk, "buyers" were already waiting there. Our team was called up on the parade ground and sent to Azerbaijan (then it was still the USSR) in the autonomous republic of Nakhichevan. At first there was "training". I studied at the school of communication for half a year, and after graduation we were divided into four warring districts (by that time I already knew that I would serve in Afghanistan) and were sent by distribution to the city of Termez of the Uzbek SSR, MMG-2. Our squad was in the Soviet Union, and the base on which I served was in the city of Tashkurgan (this is the north of Afghanistan). In each detachment there were four moto-maneuverable groups that were located on the territory of Afghanistan, I served in the second. And we landed on helicopters at the base. Nature struck, and the terrain - you can't think of something worse: impregnable mountain steeps, earth burned by hot sun, heat, dust. On the one hand, there are hills and bald mountains, and on the other, precipices, slopes and gorges.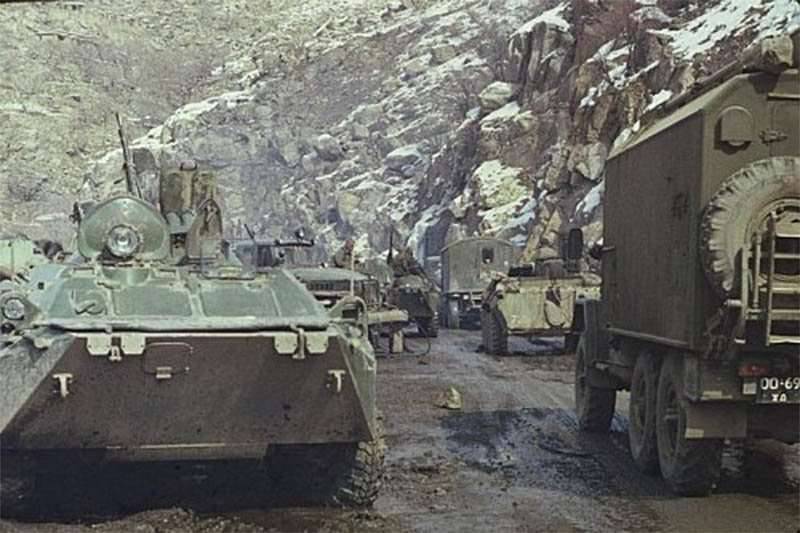 We are border guards, and our task was to ensure the security of the USSR's state border from Afghanistan. Each of our divisions had its own area of ​​responsibility, and this is about a hundred kilometers. The task is not to allow dummies to infiltrate the territory of the Union for the purpose of terrorist actions. I did not become a communications operator, I was a grenade launcher for the LNG-9 (Soviet anti-tank grenade launcher). On the armored personnel carrier and the BMP went on operations, blocked caravans with weapons and drugs. Often they themselves came under fire. The worst thing is when you had to lose your comrades. The success of operations in combat conditions was decided not even by minutes, but by seconds. Worked on orders. This is a war, and it was impossible to relax here. We were brought up with endurance, strict discipline and the prevention of violations. Neither of which hazing and speech was not. The civilian population treated us differently: they communicated with someone normally, and some magnetic mines were hung up. We tried to establish contacts with Afghans, especially with the elders, and provided assistance to those in need: they distributed grain, foodstuffs and bed linen. Such poverty, as here, we have never seen. In order to grow at least a handful of grain here, poor people had to cultivate every piece of barren land. Seeing a benevolent attitude, many local residents saw in us not invaders, but people who came to protect them from bandits.
Lived in dugouts. The climate is hard - hot in the daytime, and cold at night. In the spring, however, it is beautiful - the desert blooms, it lasts a week or two. They fed us at home, but on trips and during sand storms they gave out suhpaek. Operations, it happened, lasted up to a month, had to spend the night in armored personnel carriers, ate breadcrumbs and water. Every day "borts" flew to us - they brought ammunition, water, suhpay.
Happened in every way. It was impossible to drink water from unknown sources in any case, only after disinfection. At the base were on the force week - and again for the operation.
We stood in front of the mountains, and in the mountains there was a "spiritual" base, from there we were fired, fighting started. Our command has developed an operation to destroy it. Before us were gangster formations that were equipped with modern weapons: large-caliber machine guns, mortars and grenade launchers. But we delivered a strong fire attack, helicopters supported us from the air, and as a result, we eliminated the base.
We were faced with various tasks: we carried out raids to destroy bandits and their bases in the border zone, and conducted operations to eliminate caravans with weapons, ammunition, and drugs. Accompanied transport and covered the routes of their movement. In Afghanistan, I served 17 months.
I do not remember feeling fear - all the young were hot. Service completed the rank of deputy commander of the anti-tank platoon.
He left the army when the withdrawal of troops from Afghanistan began. Our moto-maneuverable groups were the most recent: first all the troops were withdrawn, and then we too. They sent us back to Termez, gave us a new form, salary, tickets home. He did not go home, but flew as if on wings. First, to Volgograd by train, and from there by bus to the native village of Celina.
When I got to Afgan, I did not write to my mother, where I serve, only my elder brother knew about it. Yes, she would not have guessed - because all the letters came to Uzbekistan, and from there they were sent to us to the base. She learned only when I returned from the army.
For excellent military service, Sergei Ivanovich has many letters and letters of thanks signed by the command and MS Gorbachev, and for military merit awarded jubilee medals.
- Of course, it was a terrible and difficult time. But we knew that our homeland was behind our shoulders, and our holy duty was to ensure its security and protect the interests of the country and its citizens.