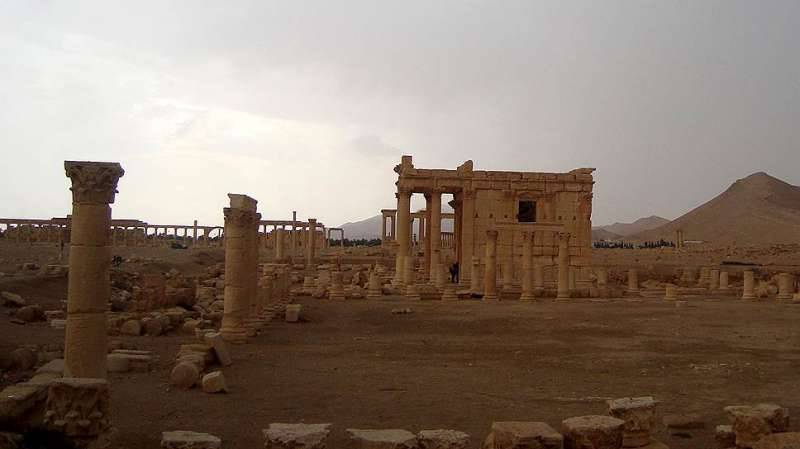 An officer of the Russian special operations forces died while carrying out a combat mission in the Palmyra area, a representative of the Russian home base Khmeimim in Syria told Interfax on Thursday.
"In the area of ​​the settlement of Tadmor (Palmyra, Homs province), an officer of the Russian special operations forces was killed while performing a special task of targeting Russian aircraft against ISIS terrorists (a terrorist organization banned in the Russian Federation - IF)," the agency's interlocutor said.
According to him, the officer carried out a combat mission in the Palmyra region for a week, he identified the most important targets of terrorists and gave out the exact coordinates for striking the Russian
aviation
.
"The soldier died heroically, causing a fire on himself after he was discovered by terrorists and surrounded," said a representative of the Hmeymim airbase.
The officer who died near Palmyra became the sixth Russian soldier on the list of Russian casualties in Syria during the operation in this Arab country.
24 November last year, a Turkish fighter shot down a Russian Su-24 bomber. His pilot Oleg Peshkov died. The marine, Alexander Pozynic, who participated in the operation to free the navigator of the downed aircraft, also died.
17 March, Russian President Vladimir Putin, in addition to O. Peshkov and A. Pozinich, named the names of two more Russian soldiers killed in Syria: Cheremisin and Zhuravlev.
Another soldier, Vadim Kostenko, committed suicide while serving in Syria in October last year.
The commander of the Russian grouping in Syria, Colonel-General Alexander Dvornikov, said in an interview with Rossiyskaya Gazeta last Thursday that the Russian Special Operations Forces are operating in Syria. According to him, these units perform additional reconnaissance of targets for strikes by Russian aviation, are engaged in aiming aircraft at targets in remote areas, and solve other special tasks.
Liberation of Palmyra
The operation to free Palmyra launched by the Syrian government army last week.
On Thursday, the site of the Russian Ministry of Defense reported that more than 320 terrorists were destroyed from 20 to 23 in March by airplanes of the Russian Aerospace Forces (VKS) in the Palmyra area.
"From 20 to 23 in March, the Russian HVA 41 carried out a sortie in the area of ​​the village of Palmyra, during which they attacked military targets of terrorists on 146," the report said.
The document notes that in the Palmyra region, Russian aviation destroyed more than 320 terrorists, six command posts, five
tanks
, six artillery mounts, two ammunition depots and 15 vehicles.