The US Navy's ICEX 2016 doctrine with the participation of the 2's Los Angeles-class submarines, which passes into the Beaufort Sea (400 km north of Alaska), is monitored by specialized Russian specialists, reports
MIC
with reference to Interfax-AVN.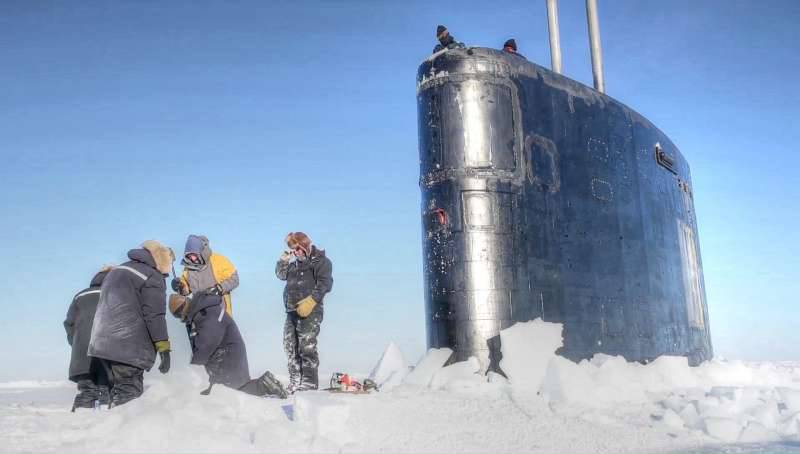 "The US Navy conducts these exercises on a regular basis. We monitor any activity of this kind using the available technical capabilities, "said an agency source at the headquarters of the Eastern District.
Earlier in the command of the US Air Force reported that, the ICEX 2016 exercise began on March 2 and will last for 35 days. From the US, it involves the multi-purpose submarine "Hardford" and "Hampton." March 14 submarine "Hardford" surfaced through the ice cover.
"Our submarines also conduct similar exercises on a regular basis," the former commander of a Russian nuclear submarine told the agency.
According to him, "when lifting a submarine to the surface through ice, various options for preparing a submarine for use
weapons
However, it is preferable to use polynyas. "
"If solid ice does not allow the boat to rise, there are several tactical methods, how to make sure that after lifting above the ice surface, nothing interferes with opening the covers of launchers. At the same time, the option of chain saws is also not excluded, "said the source.
As stated by Camp Sargo camp commander Scott Loers, near whom the American submarine surfaced, "the actions of submarines in the framework of the ICEX exercises show the need to maintain the skills of submarine crews when working in extreme climatic conditions.
According to the newspaper, the US Navy submarines began to explore the seas of the Arctic Ocean more than 50 years ago. During this time, they held in the Arctic were 26 exercises.