The first stage of the reconstruction of the Kazan Aviation Plant (KAZ), from whose "cradle the strategic bomber Tu-160М2 should rise, will be carried out by Kamgesenergostroy JSC (part of the Ak Bars Holding group), reports the Internet newspaper Realnoe Vremya (Tatarstan) ). Article publishes a blog
bmpd
.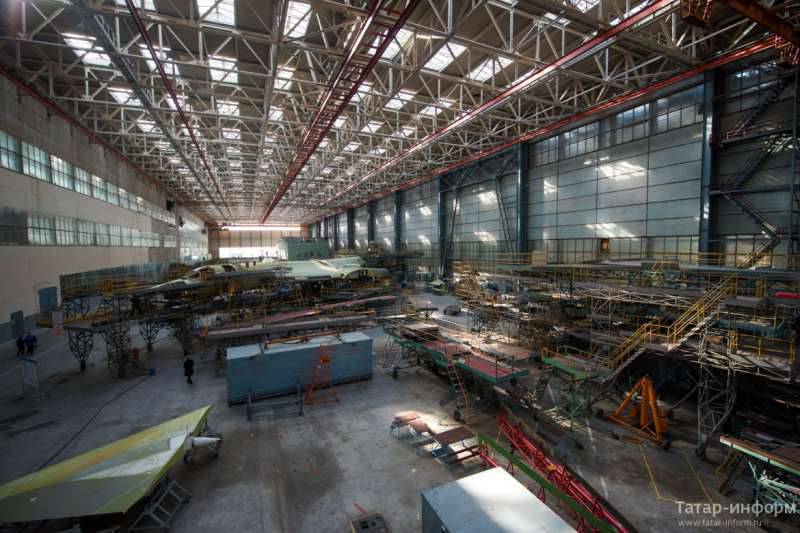 The total value of the contracts was 4,3 billion rubles.
"The contracts were signed on the basis of electronic auctions and are calculated to 2017 year inclusive. That is, a number of objects we have to pass this year, and some facilities - at the beginning of 2017. Several other construction companies participated in the tender, but according to the terms of electronic trading, participants bargain incognito, that is, their names remain unknown. Later we learned that among them were Moscow firms. In my opinion, they did not represent serious competition, since we have been working for KAZ for a long time and know the plant's infrastructure to the smallest detail, "said Ildar Shagitov, general director of Kamgesenergostroy.
Earlier, the head of the United Aircraft Corporation (UAC), Yuri Slyusar, told reporters that the resumption of production of a strategic bomber is impossible without a major overhaul of the KAZ.
"One of the goals is to get a new
aviation
a plant of a different technological level, with other technological capabilities. The technical re-equipment program is ambitious, ambitious, "he said.
As noted in the KLA, "investments will amount to several billion rubles, and about 40% of the equipment of the workshops of the main production facilities: aggregate-assembly, procurement-stamping, etc." is subject to technical re-equipment.
True, the scale of modernization may be much larger. As the Assistant to the President of Tatarstan Ravil Zaripov told the publication, "modernization, according to preliminary estimates, is subject to about 70-75% of KAZ areas, and the allotted time is three years, including 2018 a year".
The newspaper notes that "the source of funding for the design, construction and supply of equipment are various federal-purpose programs of the military-industrial complex."
The amount in 4,3 billion is not final, and is calculated only on the first stage of reconstruction. OJSC Kamgesenergostroy is ready to fight for all subsequent contracts.