In the Western Military District, fighter tactical exercises started
aviation
"Ladoga-2016". The press service of the Western Military District reports that about fifty pilots of aviation units based in the Voronezh, Kursk, Tver regions and the Republic of Karelia take part in the exercise.
The report says that the flight-tactical exercises will be held during the week. It involves crews of Su-27, Su-34, MiG-29SMT, MiG-31БМ aircraft.
From the message
press service ZVO
:
Around 50, fighter pilots will improve their skills in detecting aerial targets, intercepting and hitting them, both during the day and at night. In this case, they will have to perform one of the most difficult exercises, when the leading aviation unit launches a light bomb that illuminates the ground surface, and its followers must destroy all the detected targets. Air targets will be launched from a height of more than 10 thousand meters from Su-27 aircraft equipped with special equipment for the suspension of bomb armament. Aerial bombs in the form of a garland with luminous elements will be used as air targets.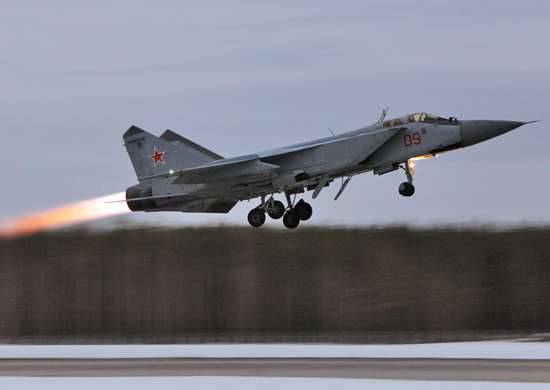 The exercise involves mainly young pilots who, if the exercise is successful, will receive access to combat duty for the protection of the airspace of the Russian Federation.