Director General of RAC "MiG" Sergey Korotkov told reporters about the preparation for flight tests of the newest multi-role fighter MiG-35. According to Sergey Korotkov, the first stage of the RAC "MiG" contract with the Ministry of Defense, providing for development work, has been successfully completed. At the moment, the MiG-35 is under construction on the premises of the production complex of the company in Lukhovitsy.
Press office
RSK MiG cites the statement of the general director of the manufacturer:
We completed the first stage of this work - the draft technical project was protected and adopted by the Ministry of Defense. Therefore, we are proceeding in accordance with the schedule of the contract signed by the Ministry of Defense. Today the plane, located here (Lukhovitsy), is going through all the stages of assembly, and this year it will be assembled and presented to the customer for flight tests.
According to Sergey Korotkov, for the flight tests of the RAC "MiG" will collect several units of the MiG-35 (the first batch is presented).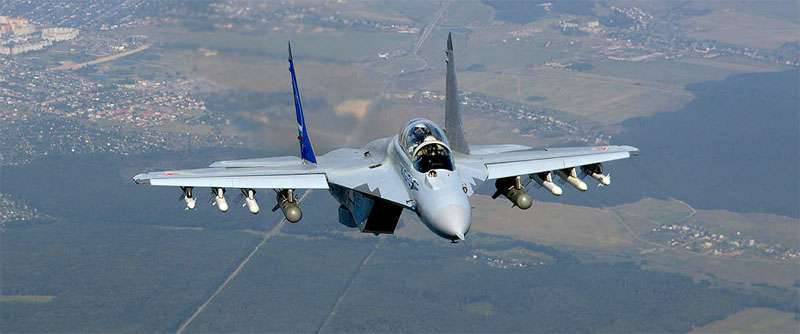 Information about some of the characteristics of the newest multi-purpose fighter MiG-35, relating to the generation of 4 ++:
airplane speed - up to Mach 2,23,
simultaneous capture of up to 10 targets
defeat to 6 the most dangerous targets of the "captured",
The average radius of action is at least one and a half times larger than that of the MiG-29 (excluding additional fuel tanks).
MiG-35 is one of the stages of deep modernization and development of combat aircraft MiG-29K / KUB and MiG-29М / М2.
Sergey Korotkov:
The MiG-35 inherited the aerodynamic concept of the MiG-29 and is multifunctional. In addition, it (the concept) is able to make it possible to use high-precision weapons for any - air, ground, surface - targets. The open architecture of avionics allows the MiG-35 to use modern and promising
aviation
means of destruction of Russian and foreign production.