Dmitry Rogozin and Azerbaijani President Ilham Aliyev will meet in Baku, the subject of negotiations will be the settlement of military-technical cooperation issues, reports
Kommersant
.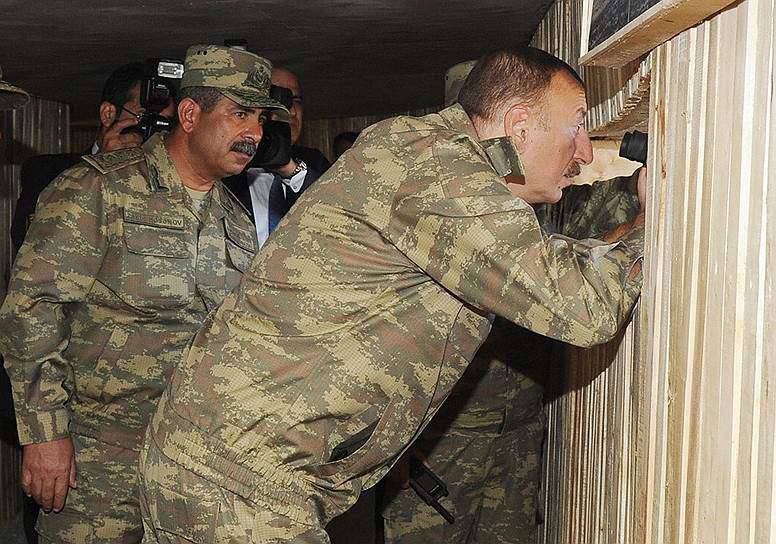 As the source told the newspaper, "Rogozin's trip is special and not planned in advance."
According to the newspaper, "the main problems of Russia and Azerbaijan in the field of military technical cooperation are related to the implementation of
armory
contracts signed several years ago. The main difficulty is Azerbaijan's lack of money. "
"The fall in oil prices has affected everyone, and our Azerbaijani partners have not become an exception," says one of the Kommersant interlocutors. "It came to the point that the equipment they ordered was manufactured and delivered, but so far it stands without moving in the port, waiting for the unloading and resolution of the whole situation."
Azerbaijan is a major customer of armaments, and Moscow does not want to lose it.
"In the period 2010-2014, Baku concluded contracts with Moscow for the purchase of two divisions of S-300PMU-2 anti-aircraft missile systems, several batteries of the Tor-2ME anti-aircraft missile systems, and about a hundred combat and transport helicopters. At least 100 purchase agreements were concluded.
tanks
T-90S and about 100 units of BMP-3 infantry fighting vehicles, 18 Msta-S self-propelled artillery systems and the same heavy TOS-1A flamethrower systems, as well as Smerch multiple launch rocket systems, "the newspaper said.
The total cost of this package is estimated at about $ 4 billion. Most of the orders have already been completed. It remains to put some more tanks, armored infantry and a number of artillery systems. Apparently these supplies will be the subject of discussion.
"You can always find a compromise," says the director of the Center for Analysis of Strategies and Technologies, Ruslan Pukhov. "You can either stop the supply of equipment and resell the finished products to other countries, or you can make a deferment of payments."
The situation is aggravated by the reaction of Azerbaijan to the arms loan issued by Russia to Armenia (about $ 200 million).
"The agreement entered into force on February 18, and a week later, the Azerbaijani Foreign Ministry sent an official protest note to Moscow," said the press secretary of the Armenian Defense Ministry Artsrun Hovhannisyan. "This is simply ridiculous, given that Baku is implementing a contract for the purchase of Russian weapons worth $ 4 billion: this is twenty times more than the volume of the loan allocated by Russia for the same purposes of Armenia."
According to the newspaper, "the Russian delegation is not going to touch on this issue, but it is impossible to exclude that the Azerbaijani negotiators will do this."