American marines in 2017 g armed with programmable grenade launchers XM25, reports
Rossiyskaya Gazeta
with a link to the breakingdefense.com resource.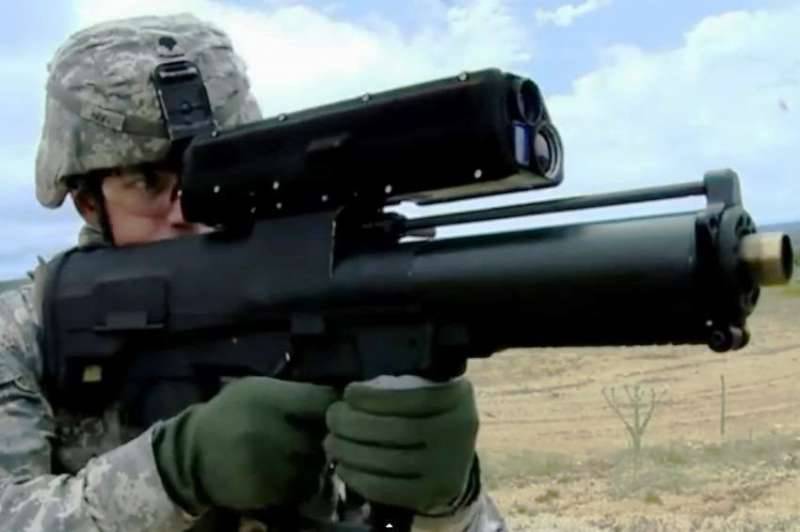 "The XM25 grenade launchers, the development of which began in the 1990 year, are computerized complexes with high-tech sights and programmable ammunition. Their main feature is the use of 25-mm high-explosive grenades and an optical-electronic complex that combines day and night sights, a laser rangefinder, a ballistic computer, a compass and external interfaces to set the time for each grenade to be detonated, "says the publication.
According to the report, "smart" grenades are equipped with a fuse, which is controlled by a computer.
"The infantryman can choose one of four different firing modes using a special switch. The main mode is an explosion in the air. The targeting takes place as follows: the soldier first finds the target with the help of a perfect fourfold thermal imager, then the laser range finder is turned on and information about the range and permission to open fire appear in the eyepiece of the sight, "the resource writes.
The fighter needs only to select next to the position of the enemy: from above, from the side, behind and press the trigger.
According to the developers, "the XM-25 grenade launcher is effective when firing at moving targets hidden in buildings, trenches and behind trees, while the probability of hitting the target from the first shot at distances more than 500 meters is very high."
The weight
weapons
- about 6-ti kg, grenade weight - 270 gr. The grenade launcher is made of titanium and composite materials.
Field tests XM-25 was held in Afghanistan, where he received the nickname "The Punisher".