Ukrainian media, citing the military command of Ukraine, reported that the units of the Armed Forces of Ukraine had fully occupied the settlement of Shyrokyne. The eastern part of Shyrokyne was controlled by the soldiers of the army of the Donetsk People's Republic, and on the western outskirts were the positions of the Ukrainian security forces. Earlier there were reports that Shyrokino was taken under the control of the militants of the Ukrainian "Azov".
On the TV channel
112 Ukraine
the head of the press service of the so-called "sector M", Alexander Kindsfater, said that representatives of the DPR (whom he calls "militants") left Shyrokyne, mined earlier positions.
In the story of the Ukrainian "5 channel", owned by Poroshenko, material immediately appeared in which the Ukrainian military one by one began to discover the "Russian trace" on the positions left by the DPR soldiers in Shyrokyne. In particular, the plot of the Poroshenkov propaganda mouthpiece speaks of the discovery of Russian-made radios in the positions of the DPR army
weapons
and military ammunition sample of the Armed Forces. At the same time, the TV host "authoritatively" declared: "it is possible that all of this fell into the hands of the DNI militants with the help of the Russian so-called gumkonvoy".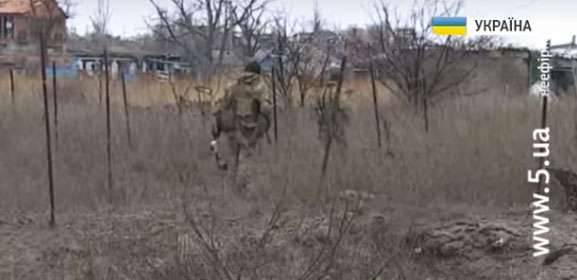 Today, Kiev spreads information according to which the Ukrainian military took key height in the village of Zaitsevo (not far from Gorlovka). The head of the DPR, Alexander Zakharchenko, said that Kiev's statements about taking the height in the village are a lie, if only because Zaytsevo is located in a valley.
DAN
quotes the head of the DPR:
Ukrainian security officials constantly declare that they are capturing something. The line of contact there in some places is 15-20 meters. Just the village Zaytsevo is in a lowland, what height can there be? They have the same height, under us - our height, we look at each other from two heights. Let them see the map first.
The situation with the outputs of the fighters of the DPR army from Shirokino, the official authorities of the republic so far leave without comment.