The acting head of the Zaporozhye Regional State Administration informs the press about the incident that occurred in military warehouses in the region. The report says that in the area of ​​warehouses more than fifty fires appeared. Initially, it was reported that a mysterious reconnaissance and sabotage group had emerged in the area of ​​a military facility. Then other causes of ignition in warehouses were identified.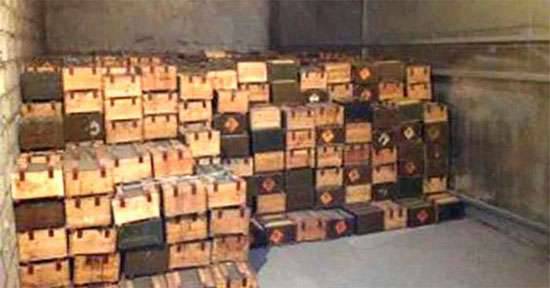 According to the Acting the head of the Zaporozhye regional administration Konstantin Bryl, the cause of a fire was the "discharge of mines" and incendiary elements from unmanned aerial vehicles. Bryl claims that "two unidentified UAVs" appeared in the sky above the warehouses, one of which carried out the illumination of a military facility, and the other carried out the discharge of explosive devices and flammable elements. As a result of a "raid of UAVs", one person was injured, and the fire was quickly extinguished.
UNIAN
leads statement Zaporozhye official:
There were two "drone": one produced lighting, the second dropped mines. The military quickly eliminated the effects of the raid without the involvement of SSES. One thing is clear - the aggressor is not going to stop.
At the same time, the head of the press service of the General Staff of the Armed Forces of Ukraine, Vladislav Seleznyov, on one of the Ukrainian TV channels, said that the Ukrainian servicemen "had been fighting against UAVs for about three hours." It was used not only small
weapon
, but also air defense. According to Seleznev, he has no information about shot down drones.