The spokesman for the General Staff of the Turkish Armed Forces reports that the Turkish
aviation
attacked the positions of Kurdish armed forces in northern Iraq. The statement said that Turkish Air Force planes bombed the positions of representatives of the Kurdistan Workers' Party, which Ankara calls a terrorist organization and imposes a ban on its activities in Turkey. Official Ankara emphasizes that the bombardment of the Kurds in Iraq was carried out after the attack in the Turkish capital.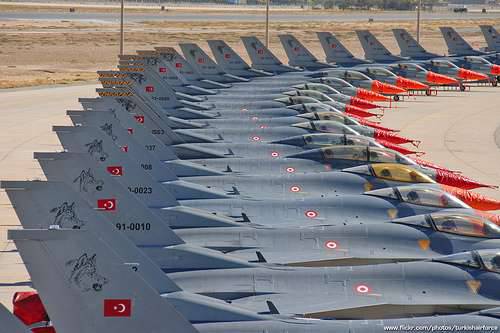 RIA News
cites the statement of the Turkish General Staff:
Yesterday, two hours after the terrorist attack in Ankara, an air operation was conducted in the Haftanin area in northern Iraq, which lasted one hour. The target of the attack was a group of 60-70 people, including the leaders of a terrorist organization (talking about the PKK - approx. "IN").
Such statements by the Turkish General Staff raise several questions at once.
Why did the earlier official Ankara give out a military (land) invasion of Iraq as a rally of assistance to the Kurdish armed detachments for their opposition to ISIL? If the Turkish army instructed no Kurdish militias in the Iraqi province of Ninawa, then who? And why has the Turkish Air Force still not struck a single blow to ISIS terrorists? And besides: on what basis did Turkish military aviation carry out an operation in the Iraqi sky, and how would Ankara behave if Iraqi air defenses shot down a Turkish plane?