Divers of the anti-sabotage detachment of the Leningrad naval base of the Baltic Fleet have worked out methods to combat swimmers-saboteurs, reports
Interfax-AVN
press service message
fleet
.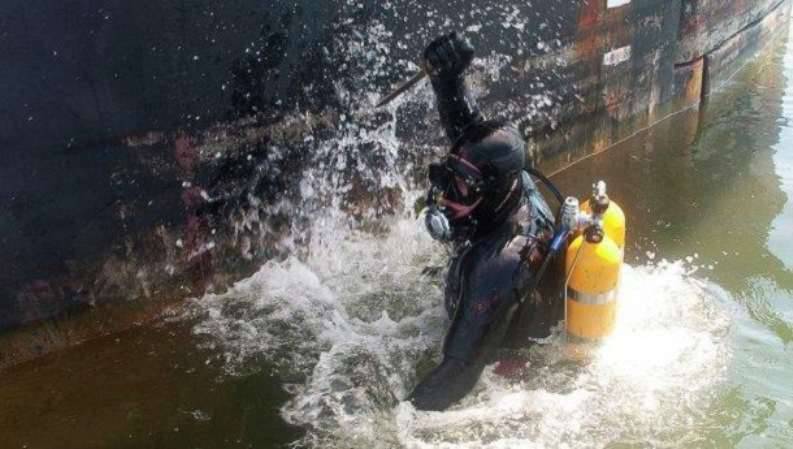 Training took place in several stages.
"At the first stage of the exercise, the divers in full equipment performed the diving exercises in the training pool. In the water, methods of underwater combat with cold
weapons
single divers and in combat teams. The servicemen of the detachment also worked diving descents and elements of underwater orienteering and conducted the search and neutralization of conditional sabotage means, "the release says.
It is reported that "in the next stage, the fighters in the dash carried out firing from their personal weapons, as well as from a silent PB pistol at targets imitating the sabotage group of a conditional opponent."
"The final stage of the exercise was training in hand-to-hand combat. In the gym, the squad specialists improved the methods of attack and defense, close combat with the active use of cold weapons and the destruction of the conditional enemy without weapons in the shortest possible time, "the message says.
"All the activities were carried out as part of the combat training course of the detachments to combat the SSAP (underwater sabotage forces and means) under strict observance of security measures during firing and diving descents," the press service noted.
Divers will begin similar training in the Gulf of Finland after the ice has melted.
According to the information, "the detachment is armed with high-speed boats and boats, modern diving equipment, hydroacoustic instruments and special weapons for conducting combat both on land and under water."