The head of the Information and Press Department of the Ministry of Foreign Affairs of the Russian Federation, Maria Zakharova, commented on the accusations that Western countries and Turkey are trying to press against Russia in connection with the actions of the Russian Aerospace Force in Syria. According to Maria Zakharova, a strange feeling is caused by the fact that the West did not notice the humanitarian problems in Syria all the years when terrorist groups of all stripes tried to rule in this country. Maria Zakharova quotes
RIA News
:
The international community and world media just now learned about the humanitarian catastrophe in Syria? For more than four years, they did not know that there are children in Syria who are suffering from an enormous internal confrontation, the war that is going on there.

Who says all this? Western officials say this: the State Department, the Foreign Office, the French Foreign Ministry, etc. Since you are officials, if you are official structures, please give us official information: any data that would confirm, as you say, intentional mass casualties among civilians and destroyed civilian infrastructure.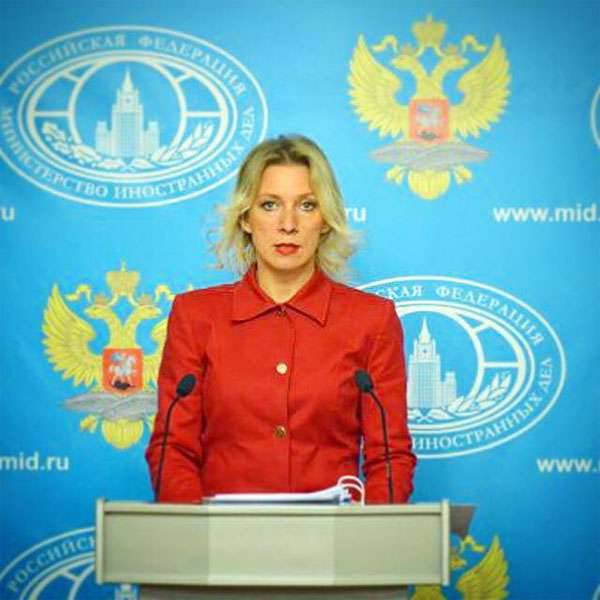 Recall that the Western, as well as Turkish and some Arab media outlets announced that in Syria the Russian
aviation
allegedly destroyed the Doctors Without Borders hospital with its strike, and also contributed to a "humanitarian catastrophe" by bombing.
Maria Zakharova:
No pictures, no figures - no data has been provided since the appearance of accusations against Russia.
So "friends of Russia" do not provide any evidence traditionally. The main thing for them is baseless stuffing, which can then be referred to as a "fact". And in which case the US State Department will declare that they have pictures with "evidence", but they cannot publish them, for the pictures are top-secret ...