The delivery of Su-34 bombers to the Eastern District is scheduled for this year.
RIA News
message press service BBO.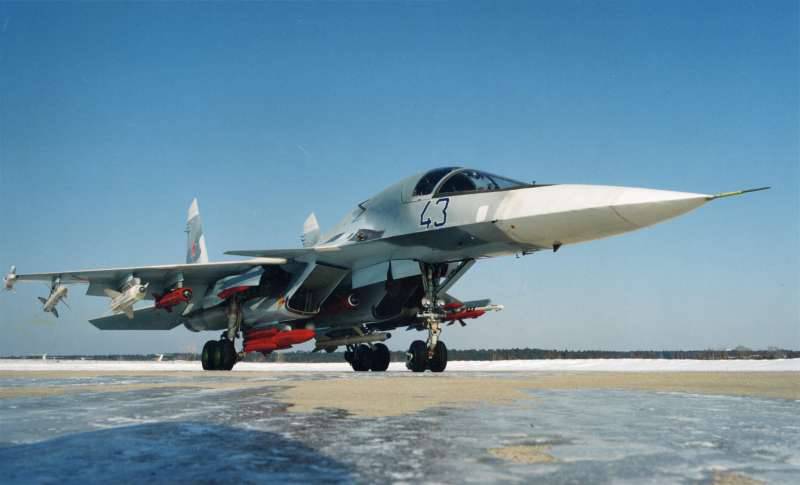 "AT
aviation
Regiment of the Eastern Military District, deployed in the Khabarovsk Territory, in 2016, it was planned to supply a batch of the latest Su-34 fighter-bombers. They will gradually replace the Su-24M, which today are in service with this aircraft unit, "the release said.
This will be the first delivery of the Su-34 to the district. According to the publication, earlier, Su-35 and Su-30CM entered into service with aviation connections of BBO.
Help Agency:
"Su-34 is a Russian multifunctional fighter-bomber, also positioned as a front-line bomber, designed to deliver high-precision rocket-bombing attacks on land and surface targets day and night, in all weather conditions."