During the current conflict, Syrian troops began to receive from Russia not only modern heavy weapons, but also the latest samples of small arms.
weapons
, to which, for example, belongs the product of the Kalashnikov concern - AK-104, writes in its article for
Messenger of Mordovia
Roman Katkov.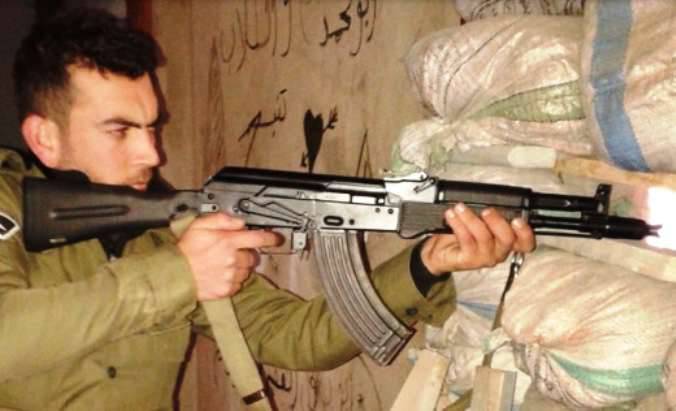 New machines, in contrast to the AK-47, delivered to Syria in limited quantities and are in service only in special units.
"Externally, a" raw "can be identified by a shortened trunk, which is crowned with a flame arrester. And also by the characteristic black color of the protective coating and the presence of a special impact-resistant plastic, "the author writes.
"Cartridges of caliber 7,62 mm are applied here. Its weight with the equipped shop - 3,7 kg. Unfolded length - 824 mm. Sighting range of shooting up to 500 m. The rate of fire - 600 shots per minute. The capacity of the store is traditional for Kalashnikov assault rifles - 30 cartridges, "Katkov gives a brief description of the automaton.
According to the "Bulletin", this conflict was, in fact, the first to use AK-104. Like other automata of the concern, it "demonstrates phenomenal reliability and unpretentiousness, thanks to which it managed to win the recognition of the Syrian warriors," concludes the publication.