Immediately I will warn you: there will be a lot of words and letters, because I had to study several very lengthy documents in which there were even more of them (letters and words). So I recommend patience to anyone who is interested in this topic.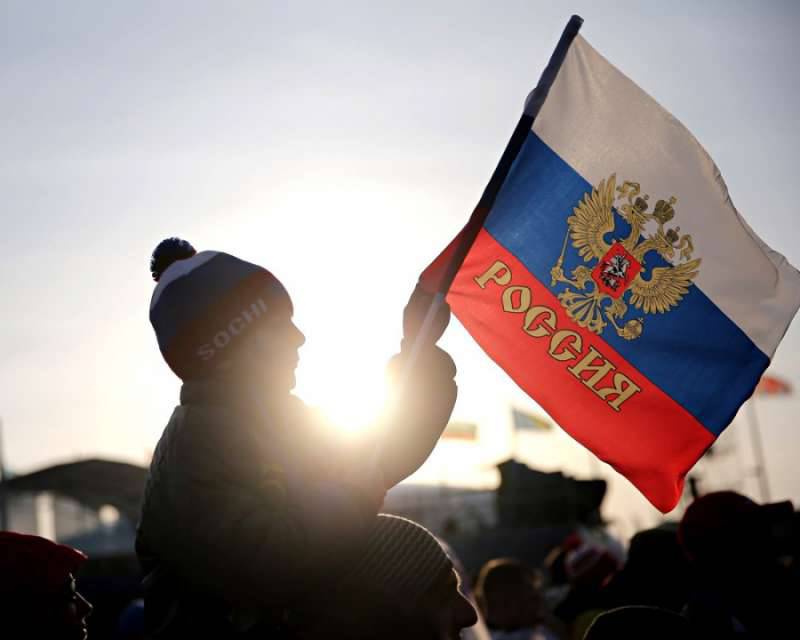 So, patriotism. Let's start with the definition.
Patriotism is a moral and political principle, a social feeling, the content of which is the love of the fatherland and the willingness to sacrifice your private interests for the benefit of the interests of the fatherland. Patriotism presumes pride in the achievements and culture of one's homeland, the desire to preserve its character and cultural characteristics, the identification of oneself (the particular emotional experience of one's belonging to a country and one's citizenship, language, traditions) with other members of the people, the desire to protect the interests of the homeland and one's people. Love for one's homeland, country, people, attachment to the place of birth, to the place of residence.
Moral and political principle. With the moral component, everything is more or less clear, it is honoring your place of birth and place of permanent residence as your homeland, respect for local traditions, people living in this place, and so on. Depending on the breadth of perception of each person individually, the borders of his homeland can stretch from the square of his own house, yard, street, village, city to the borders of the entire state. And this is a political component.
What does the law have to do with it? And everything is simple.
After President Vladimir Putin declared that the national idea of ​​Russia is patriotism, member of the State Duma Committee on Security and Anti-Corruption Anatoly Vyborny (of course, from "ER") took the initiative to develop a federal law "On Patriotic Education in Russia". In his opinion, the country needs a regulatory framework governing the patriotic education, in addition, the law will oblige the executive authorities to conduct work on the patriotic education of young people.
In general, Valentina Matvienko performed a similar initiative in 2013 year. Which in the absence of this very patriotism is unrealistic to blame. On her initiative, the CIS Inter-Parliamentary Assembly developed in 2015 a model law "On Patriotic Education". Then DOSAAF coordinated the development of this law, however, according to the organization's employees, the government did not see the need for such a law, referring to the already implemented state programs on patriotic education.
But if the president said ... We must jump. And as high as possible.
You know, strange sensations started right from the doorway. Well, the project Matvienko failed. God grant that Mr. Vyborny just took her project and added the word "Russia" there. God forbid, I repeat.
Why so much skepticism? It's not about Mr. Chosen. I don't know him, and I can't say anything about him. But the fact that he is from the "ER", and even the "fighter against corruption", you know, strains. Because if patriotism is brought up in the same way as fighting corruption, then everything is as it were. Put out the lights, throw grenades.
Maybe I'm wrong? Well, forgive me, deputies of the "ER", but I can't remember from you even a little bit of the national (that is, for the benefit of the people) law. All as if by.
By the way, if someone does not know. At present, in our country, the state program "Patriotic education of citizens of the Russian Federation on 2016-2020 years" seems to be being implemented, coordinated by Rosmolodezh. There, by the way, they are not too sure of the need to legislate a rule on patriotic education and suggest that experts should be guided in this matter.
The question immediately arises: who are these experts who can work out these very norms?
By drafting a federal law, Anatoly Vyborny proposes to involve colleagues in parliament, officials, as well as representatives of patriotic NGOs.
"The gap between the Soviet and Russian upbringing of citizens should be eliminated by a special interdepartmental commission that will work out the basic norms of the new law," says Anatoly Vyborny.
The deputy said that today in the Russian legislation there are no rules governing the patriotic education of citizens. In his opinion, their official consolidation will oblige officials at all levels to hold patriotic education events, and then report to their management on measures taken in this direction.
Here it is. Now it is clear. Regulate the patriotic education will be officials. Write plans, then adjust them, and then report on the work done. Everything will surely be quite significant and beautiful. But you want to know how, most likely, it will look on the ground?
Without going into much detail, I will tell. One military-patriotic club decided to hold a certain event, as if the result of its activities for the year. To conduct among their pupils the surrender of the standards of the military-sports complex. Assembly, disassembly of the machine, push-ups, pull-ups, cross on 5 km. The judges were guests from one special unit, to which, by the way, then a certain number of students went. Come up.
There was also a master-class of hand-to-hand combat from one of the guests; there was an exhibition of models
weapons
from representatives of the "Military Review". And then also a small war with the use of the exhibits of this exhibition for those who passed the standards.
It was a good holiday. However, nowhere but in "VO" and this club, you will not find any references. There was nothing, but on this day there was a sports festival from the administration of this city. But thanks to that, because the doctors were present just in case, the police had a place to be, they also provided the stadium. And it could not be.
Prizes for the participants, water for all (it was in the summer), lunch for the guests - the administration did not spend a penny on all this. And otchetik - here he is.
And, by the way, this year they have already notified everyone that everyone survives as much as they can, because not a single ruble has been budgeted for any patriotic activity. The crisis, you know ...
But, if you look at the plans of the deputy Vyborny, everything is smooth and beautiful.
The draft law will provide measures for the formation of civic identity and instilling in young people a patriotic attitude towards society and the state. According to the concept of United Russia, state institutions, patriotic NGOs and public organizations should participate in the formation of a patriotic education system. In addition, the document provides for the need to create electronic and printed public educational resources that will form the basis of the educational direction in patriotic education.
Translate? Patriotic NGOs and public organizations will continue to plow, as they plowed before. For there are absolutely inadequate individuals who, by definition, are willing to sacrifice their personal time and other resources for the good of society and the Motherland. And donate. For the good.
But this is below, exactly where the patriotic shield of Russia is forged. And upstairs everything is more interesting. There will be work to boil. A model law is developed, a vertical of control over its execution is built up, electronic and print resources are created, on the basis of which then (key word) a whole training direction will be developed.
Feel the power? How many people will be involved? How many resources and ideas have been reworked in order for our country to finally begin the worthy patriotic education of citizens? Shivers takes.
And what about the money? With the mover of the whole process?
Financial support for the patriotic education system will be provided from the budget and other sources. At the same time, non-governmental organizations will receive subsidies for reimbursement of costs for the provision of "educational services" in patriotic education. The model law also introduces the concept of "state license" for patriotic education and provides for the need to exercise control over its implementation.
A masterpiece of all that has been said. And at the same time a cross on the idea. And not in the sense that nothing will come of it. No, most likely, the deputy will elect everything. And then, in reality, instead of at least some kind of patriotic activity, we will get an ordinary bureaucratic swamp.
However, according to Anatoly Vyborny, the main goal of his initiatives is to eliminate the practice when "active veterans seek to offer educational institutions their services as educators, but instead of a joyful greeting, they have to deal with a huge array of bureaucratic filters."
State license for patriotic education ...
Dear readers, do you understand what is being said? I, unfortunately, understand.
Not only that any initiative connected with military-patriotic activity today has a very tough initiator financially, in order to start at least some gestures, you have to go through legal registration. Yes, 10 thousand, if for a good cause - this is not money today. It is more difficult to find a registered address for registration. Overcoming this vicious circle is very difficult, because if you count on a freebie from the administration (in principle, according to the law is possible), then sorry. First register, then everything else.
And, apparently, there will be another body that will license the patriots who are ready to spend their time and everything else is not patriotic education of young people.
That is, gentlemen officials in the offices for some criteria they will decide whether the candidate is patriotic enough to allow him to work with young people. Or not enough. Then, dear, shove your military-industrial complex in one place and go, develop further. Come, let's say, in a year.
I agree that the military-patriotic training should be controlled. In due time, I was personally pulled up by the committee on countering terrorism and extremism. They need to know, you know, whom I cook there. And today is a patriot, and tomorrow - an automatic in the mouth, and somewhere like the Donbass.
But for some reason, they never went to see our events. Apparently, because everything happened on weekends.
It seems that the version with the state license is fine for everyone. And further, it will allow officials from 9 to 18 on weekdays to fight for the development of patriotism in Russia.
The problem is that patriotism is not brought up at the highest levels of power. There with patriotism is just full order. Well, how can a deputy of the State Duma of the Russian Federation not love his country? Having a salary of about 450 thousand and a bunch of extra goodies like a service apartment in Moscow, free use of all transport, except taxis, and other amenities? I am sure that all deputies without exception are ardent patriots of Russia. As well as officials of those ministries and departments that will be involved in the development of laws and programs.
But they will not implement these programs. And not heads of departments and departments. This, I think, is the main problem.
There is no doubt that the law and all subsequent to it, programs, websites, manuals, instructions, etc., will be developed in the shortest possible time. Once Putin said, it means you need to move. For budget money (for our deductions with you) additional committees and commissions will be created that will develop and write reporting forms, keep statistics, make development plans and so on. Is it a joke to put the whole country on the rails of patriotic education, not inferior to what was in the USSR? What kind of jokes are there ...
But below, on the ground, everything will remain at the same level. At the level of bibling. Because God forbid that 5 military patriotic clubs from 100 in our country have the opportunity of constant funding. Yes, they are. And this is good news. But the main majority are those for which the state has not given a job, it does not and will not give a penny. And this is a fact that it is difficult not to accept, much less to refute.
Deputies and officials will work diligently in their places in order to correctly put the work of those who are already working today. And yesterday I worked. And the day before yesterday. And those who worked on the proper upbringing of the younger generations, they will continue to work. Look for funds for inventory, for trips to battle sites and museums, to participate in various competitions. And to do their job regardless of what is thought up there, at the top of the power pyramid.
It will not be easier for them. But they will not give up their business either. These people are not those paratroopers, special forces, explosives, gunners, gunners and others.
Maybe it makes sense not to transfer a bunch of material and time resources to the work of officials, but simply to make sure that in the military-patriotic club in any city of Zamkadia his head does not have a headache about the bottom of tomorrow? Without instructions and reporting. Because a couple of new tents or sets of sports equipment can sometimes do more than three packs of empty reports.
We will return to the reports in one of the sequels of this topic. And in the next part, the state program "Patriotic education of citizens of the Russian Federation for 2016-2020 years" will be dismantled in detail and under the bone. This is an extremely interesting document, and its applications are even more interesting.
To be continued ...