The successful offensive of the Syrian army continues with the support of the national militia and the armed forces of the Russian Federation in various provinces of Syria. Thus, Turkish newspapers report that in the north of Latakia, in a number of areas, the Syrian army approached the border with Turkey a distance closer than 25 km. This fact Ankara called "alarming." It turns out that taking the Syrian border under the control of the Syrian army, in Turkey's opinion, is an alarming event. So, it is beneficial for Ankara so that the border from the Syrian side remains without control? ..
Information Agency
Reuters
referring to a certain "representative of the rebels" (as the Western media often call militants, which account for hundreds of deaths of civilians), reports that these same "rebels" speak of a "significantly increased threat to their lives." That is, when the "rebels" were taken in hand
weapon
, in order to create lawlessness in Syrian territory, they were not particularly disturbed by the growing threat to the local population. But as soon as the Syrian army roasted the "rebels" from all sides, they announced the threat to their own lives. If they didn't take arms or foreign bloody money into their hands, they would solve problems politically - there wouldn't be a threat ...
The Syrian army is also advancing in the province of Aleppo. Today, soldiers of the SAR army and local militia beat off the village of Kfin from the militants, having already managed to begin demining the territory. Dozens of Dzhebhat al-Nusra and ISIS terrorists were killed in positions near Kfin. The 12 terrorists of the "Nusra Front" were destroyed in Aleppo itself in the quarter of Beni-Zeid.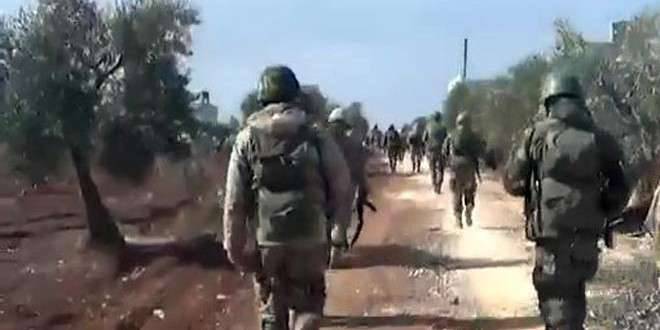 The strategic height of Berlekhin was taken under control, with which the militants had earlier fired on the positions of the SAR army.
Against the background of the successes of the Syrian army, the statements of the German Chancellor Angela Merkel that Russia allegedly violates the UN resolution, which prohibits attacks on civilians, look completely inadequate. Just one question for Frau Merkel: since when did the ISIL and Dzhebhat an-Nusra militants become a "civilian population"? ..