Representatives of the armed forces of the Donetsk People's Republic reported on the next series of attacks on the territory of the DPR, made from the positions of the Ukrainian troops. According to the Ministry of Defense of the People's Republic, only in the past 24 hours did the Ukrainian security forces allow 63 to violate the cease-fire. As a result of one of the attacks, a 53-year-old resident of the village of Trudovskiy was fatally wounded. According to the head of the Petrovsky district of Donetsk, two private houses are damaged in Trudovskiy.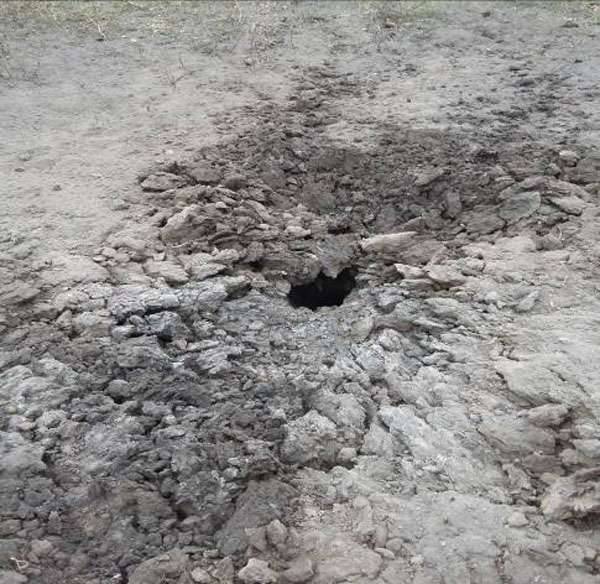 In addition to the settlement of Trudovskys, such settlements of the DPR as Aleksandrovka, Vesyoloye, Zhabunki, Spartak and Staromikhailovka suffered from shelling. Mines exploded in the area of ​​the airport of Donetsk. In addition to mortars of 82 and 120 mm calibers, Ukrainian security forces used
tank
guns, as well as various types of small arms
weapons
. Reports about it
Donetsk News Agency
.
According to the Ministry of Defense of the DPR, over the past week Kiev transferred about 200 units of military equipment to the contact line, including the MLRS Uragan and Grad, nearly fifty tanks, around 80 BTR, 14 SAU, and others.
Edward Basurin:
At the Donetsk and Mariupol areas, our intelligence noted the presence of sniper calculations using imported large-caliber rifles.
During the briefing of the official representatives of the People's Militia of the LPR, it was reported that there was a battle between the servicemen of the Ukrainian Armed Forces and representatives of the National Bolsheviks, including the National Bats of Pravosek, in the area of ​​the contact line. Militants "Right Sector" provoke units of the Armed Forces of Ukraine to conduct continuous fire at the positions of the People's Militia of the LC, often opening fire one way, then the other, and then leaving the zone of the rising fire.