The crews of the Su-34 bomber air regiment, located in the Rostov region, have worked off refueling in the air from the Il-78 tankers, reports
press office
YuVO.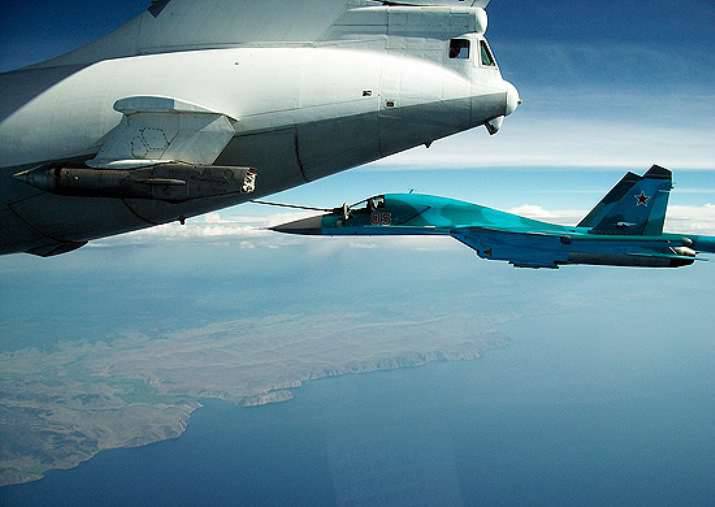 "In total, about 10 flight crews were involved in the development of a complex element. Refueling in the air was carried out both during the day and at night, singly and as part of a couple, "the release says.
It is noted that "the crews of IL-78 tankers took to the air with a maximum take-off mass of about 200 tons, transmitting at least 10 tons to each of the operational tactical aircraft during the flight
aviation
».
"The refueling process was carried out at a distance of less than 20 m from the air tanker at altitudes from 4500 to 6000 m at aircraft speeds of about 600 km / h. At night, refueling was complicated by the fact that it was performed using additional lighting installed on both the Il-78 and the refueling aircraft, "the press service said.