TV channel
Russia Today
presents a report that talks about the restoration of a military airfield by US representatives in the Syrian province of al-Hasaka. The first information about US activity in this region of Syria was published last month by RT. After some time, a report on the restoration of the airfield by the Americans was presented to TC CNN. However, officials at the Pentagon announced that the airfield "is not planned to be used for military purposes," and "that previously published information in the media is not true."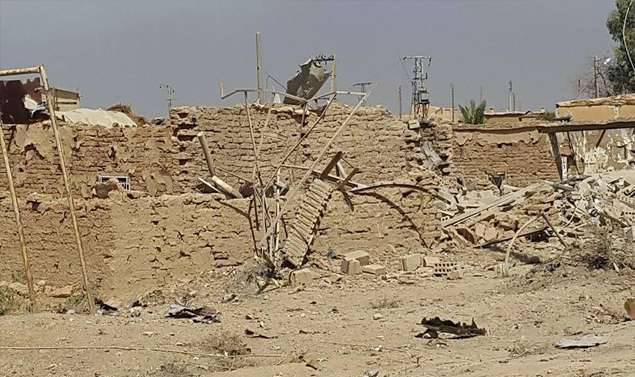 That part of the province of al-Hasaka, in which the airfield is located, is controlled by Kurdish militias. These units periodically engage in battles with ISIS terrorists.
After the reconstruction of the airfield, he will be able to receive aircraft of various classes, which will facilitate the Americans to conduct an operation that raises a considerable number of questions. One of the main questions is related to why, with Washington's high-profile statements about the fight against IS, do terrorist groups take control of ever larger territories in Iraq? Why
aviation
the American coalition is too careful about oil production facilities, which in recent years on the territory of both Iraq and Syria have come under the control of Ishilov's? And will it not turn out now that with gaining control over a military facility in Syria, the United States will begin to use this factor for the next round of destabilization of the situation in the ATS, which is already tense to the limit?