At the beginning of the conflict, experts criticized the Syrian command for not observing obvious threats and losing hundreds of units of equipment. Now the situation has changed: concrete steps have been taken in the army to enhance the protection of combat vehicles, and this work continues, writes
Messenger of Mordovia
.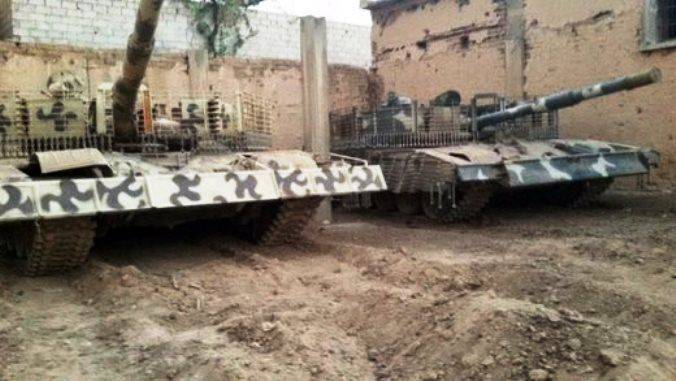 "At first, attention was paid to the defense of side projections: as a result, improvised screens appeared on the T-72 and the BMP. Then it turned out that the armored vehicles did not always withstand the hit of anti-tank ammunition - in the summer of 2014, the T-72М1 with anti-cumulative arrays, which protect the tank in all projections, were noticed in the battle formation of the Syrian army, "writes the publication.
Experts noted that the level of modernization works was quite high - they were very different from the original handicrafts.
"True, the measures taken did not protect the tank from falling into the roof. Now, judging by the recent photographic materials, the Syrians have taken care of this. What is curious is that now the full-length kit from the lattice screens began to receive T-72, equipped with dynamic protection "Contact-1", - the author notes.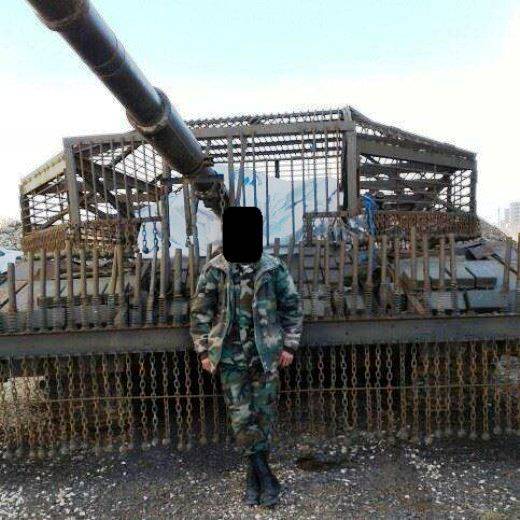 Due to the presence of screens and dynamic protection, the tank is covered in all projections.
In his opinion, "thanks to the presence of gratings and" reactive "armor, such
Tanks
they must withstand even the hit of ammunition with tandem warheads. "
The same protection is installed on the BTR-80. "If the Russian BTR-82, as previously reported, move along the roads of this country completely" naked ", without any protection, then the Syrians began to equip the BTR-80 at their disposal with lattice protective screens and additional armored plates that will protect not only from jet grenades , then and from small bullets
weapons
"- concludes the publication.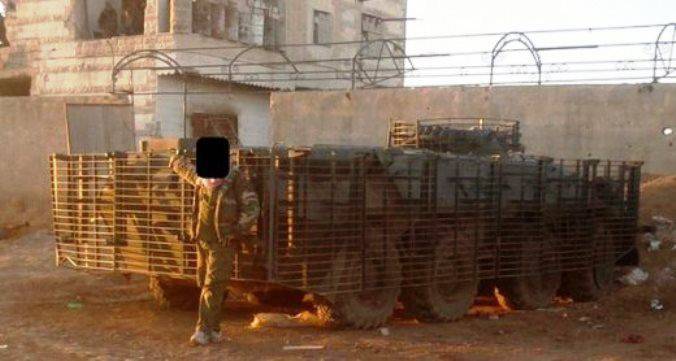 Д
This modernization of the BTR-80 creates certain inconveniences for the crew and the landing party, but the protection characteristics are significantly higher than those of the BTR-82 Russian troops.