The Turkish command transferred the units of the Air Force to a special mode of service because of the "orange" level of alarm, reports
TASS
message of the Anatolian Agency.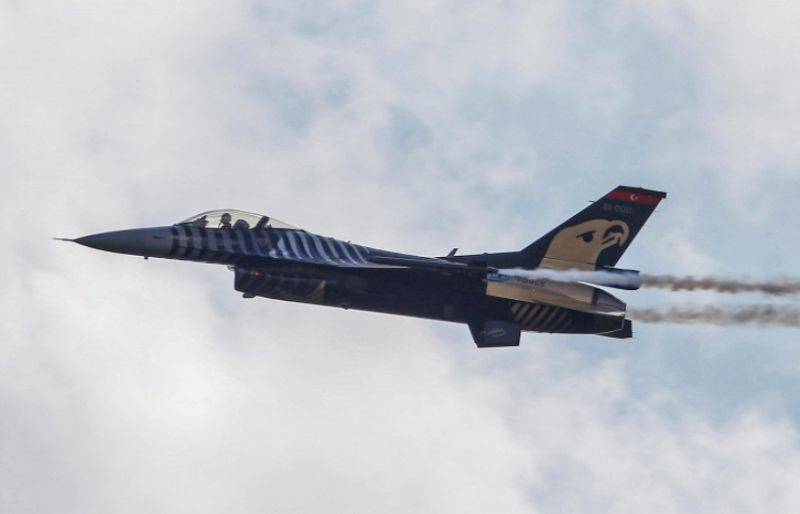 "According to military sources, the level of alarm on the air bases under the command of the Air Force has been changed to orange," the agency said. No other details are given.
The newspaper Milliyet, in turn, noted that "in this way
news
about increasing Turkish vigilance
aviation
was semi-officially delivered to the whole world. "
According to the newspaper, in Turkey "there are three main levels of alarm:" white "(low probability of attack)," yellow "(there is a probability of attack) and" red "(high probability of collision or war)."
However, "for the Air Force, an" orange "level is also being introduced, which, formally, means that a collision can occur at any moment, and that the forces need to be ready for defense and attack," the newspaper writes.
Recall, on Saturday, the Turkish Foreign Ministry issued a special statement, which reported on the violation of the air border by a Russian plane. "Yesterday (29 January 2016 of the year) belonging to the Russian Aerospace Force alone Su-34 violated Turkish airspace. Before the violation, Turkish radar stations repeatedly warned Russian aircraft in Russian and in English, "the report said.
The ministry also noted that in connection with this "the Russian ambassador was invited to the ministry, and he was strongly opposed and condemned."
Defense Ministry spokesman Igor Konashenkov has denied the message of Turkish diplomats.
"There were no violations of the Turkish airspace by the aircraft of the Russian air group in the Syrian Arab Republic. Statements by the Turkish side about the alleged violation of the airspace by the Su-34 Russian airspace - unfounded propaganda "
, - he said.