Western District snipers have started training, in which they have to master a new
weapon
and conduct target shooting at maximum distances, conveys
RIA News
message of the representative of ZVO Igor Migunov.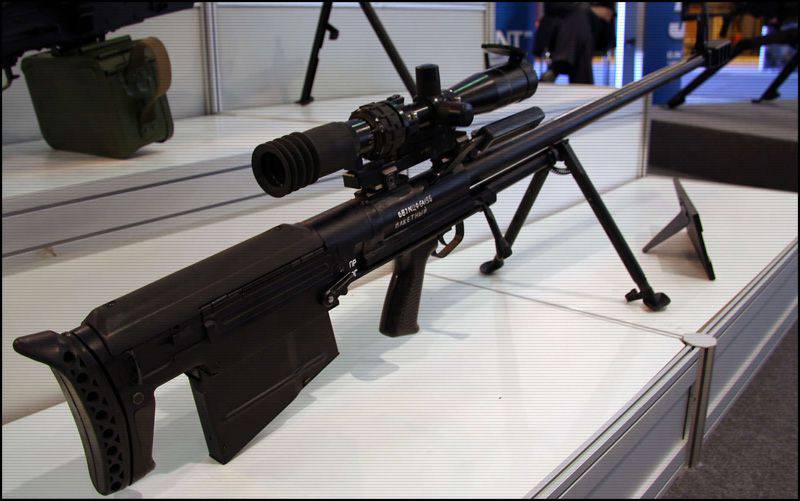 The original and the very first name of the project is SVN-12,7 (Sniper rifle Negrulenko chambered for caliber 12,7 mm), then - KSVK (Large-caliber Sniper Rifle Kovrovskaya), and the final version was the name ASVK (Army Sniper Rifle Large-caliber). Also, this rifle is known under the designations ASV "Kord" and sniper complex "6С8".
The servicemen will carry out firing of large-caliber sniper rifles, which began to enter the district from last year.
"In addition, snipers will have to complete a set of combat-training tasks, the main goal of which is to develop skills for conducting reconnaissance of the terrain and the ability to quickly navigate the battlefield. Also, military personnel will be given classes on masking, classifying targets, using various day and night observation and aiming devices, determining the distance to the target and firing at the maximum possible distances, "said Migunov.
Help the press service of the district: "The KFW rifle is designed to hit lightly armored vehicles, various technical means of the enemy and manpower in the means of individual armor. The powerful 12,7 mm caliber cartridge allows the sniper to hit targets at a distance of up to 2 thousands of meters, while at the same time remaining out of reach of the aimed fire of ordinary small arms. "