In the formations of the Airborne Forces during the planned trainings for the airborne training, in one January day they will perform landing from aircraft of the Military Transport
aviation
more than 2 thousand paratroopers, the press service said
Ministry of Defense of the Russian Federation
.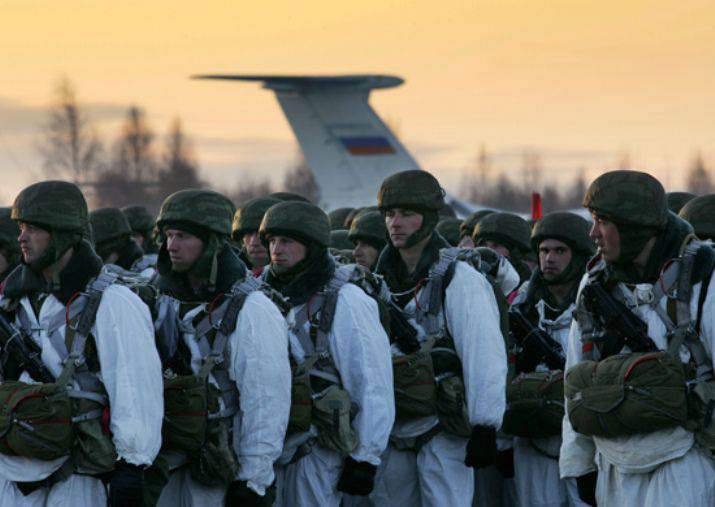 "The servicemen will jump using the D-10 and Arbalet-2 parachute systems at the same time in four constituent entities of the Russian Federation - Pskov, Ulyanovsk, Ryazan and Kostroma regions", the release says.
It is reported that "mass landing, which will involve about 20 aircraft BTA IL-76, will be held on January 20 on the eve of the strongest Epiphany frosts on the snow-covered landing sites."
The press service noted that "at this time, in some regions of the country, the air temperature will reach extremely low temperatures - down to minus 35 degrees".