A strong military ally will defend Serbia and will not allow the repetition of the 1999 g scenario, reports
RIA News
Statement by Dmitry Rogozin, who arrived in Belgrade to participate in the Russian-Serbian Economic Cooperation Committee.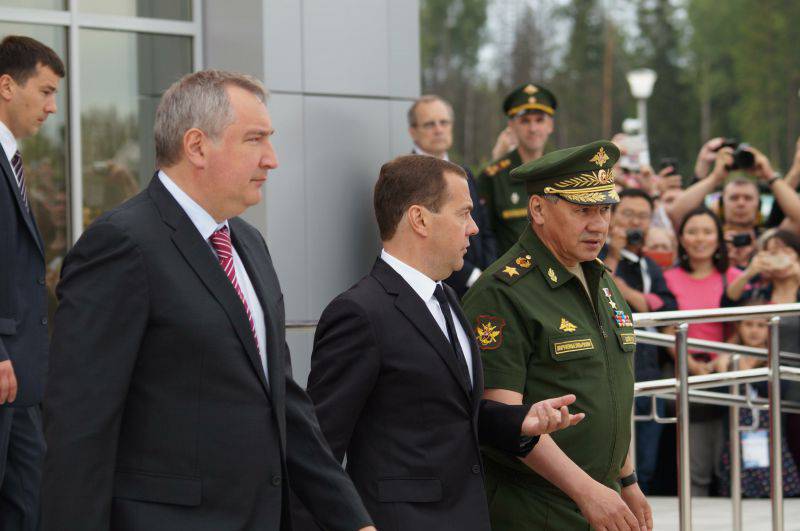 When Sputnik asked if Serbia could count on Russia's help in the event of a possible repeat of the 1999 scenario of the year when Yugoslavia (later split into Serbia and Montenegro) was bombed by NATO, the Russian deputy prime minister replied: "Having a strong military power - an ally of Serbia reassure any aggressor. "
"Of course, now Russia is not Russia 1999 of the year. And the president is different, and the people in power are different. Yes, and our army, our aerospace forces, probably, you see, demonstrate in Syria that Russia has already moved to another, major league, "he explained.
According to Rogozin, "if Yugoslavia had a system in 1999 that was similar to the C-300 complex, there would have been no such tragedy as the virtually unresponsive execution of the country when using high-precision long-range
weapons
».
"And the Serbs had nothing to answer. The Serbian army was determined to fight, fight with the enemy, but with the enemy of the previous generation. And that is why no one decided to conduct a ground operation either in Kosovo or in any other part of Yugoslavia. Because they knew that the Serbs would fight for every house, "said the Deputy Prime Minister. "Therefore, the NATO countries chose to be shot as darts in darts, and Serbia could only respond with the old air defense systems."
According to him, Moscow is ready to supply weapons to Serbia.
"Russia is ready to supply all weapons systems not prohibited for export, but our specialists must determine what is optimal for Serbia and, second, what the Serbs can really afford for money," said Rogozin.
"Many questions are caused by what kind of armaments NATO countries have near Serbia. The information that the shock systems will appear in the neighbors of the Serbs does not cause optimism, "he said.
A Russian official recalled that neighboring Croatia intends to acquire strike weapons. "The question arises: against whom? Against whom in the region is a rocket system being acquired with a radius of 270-300 kilometers (this radius does not extend beyond the borders of countries neighboring Croatia)? "
At the same time, Rogozin stressed that possible Russian supplies should not be perceived by neighbors as steps directed against them. "Not. This is (weapon) for Serbia, it is not against someone, "he added.
Earlier it was reported that Serbia received a request for defensive armament, which is currently being considered by the Russian side.