In the DPRK, a successful hydrogen bomb test was conducted,
RIA News
The message is the country's central TV.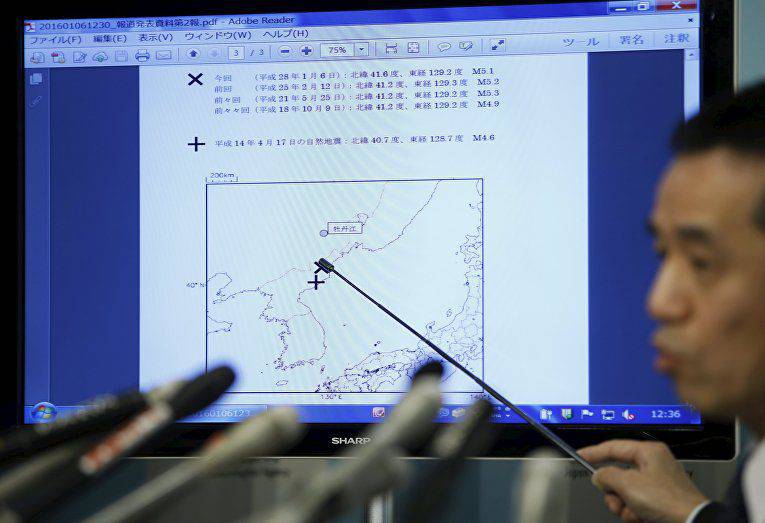 An expert weather service of Japan indicates the location of the explosion in the DPRK."Today, the first test of hydrogen weapons
- said television announcer. -
Possession of hydrogen weapons has become historical event for the republic. "
"North Korea has conducted its fourth nuclear test since it declared itself a nuclear power in 2005. The tests were carried out in 2006, 2009 and 2013, which resulted in the imposition of sanctions against the UN Security Council, "the agency reminds.
As reported by the South Korean edition, "the nuclear device could be exploded at a depth of 100 meters, where the earthquake was located."
At six in the morning (MSK) an emergency meeting of the National Security Council was convened in Seoul.
Earlier, the media reported on earthquakes, the epicenter of which was "in the area of ​​the Phungheri nuclear test site of Yanggando province".
According to the South Korean meteorological service, "the earthquake is artificial." Seismologists noted that the magnitude of shocks amounted to 4.2. Weather services of other countries stated that the magnitude exceeded the value of 5.