Holding "Helicopters of Russia" (BP) received a type certificate for a medium-capacity transport helicopter CM-38, developed by them. Mile (included in BP), transmits
TASS
.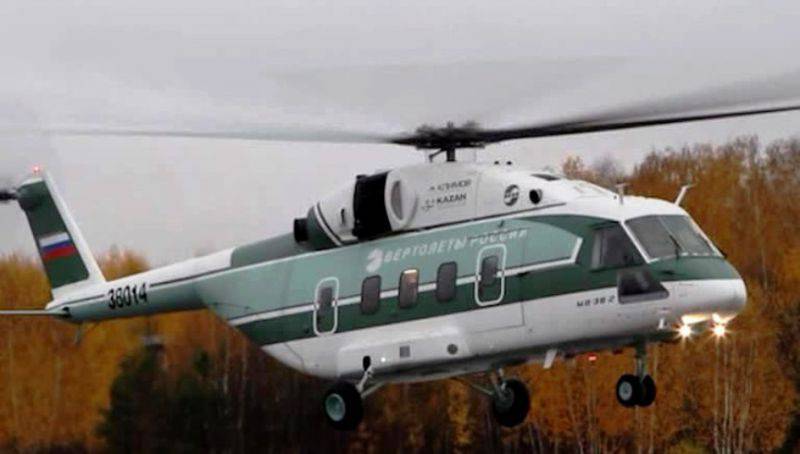 Flight tests of the Mi-38 helicopter at the Kazan Helicopter Plant, October 2014
"In 2015, the holding carried out serious work to prepare for certification. At the beginning of the year, we entered the Russian civilian market
aviation
new light Ansat and K-226T helicopters, and by the end of 2015, type certificates for Ansat in VIP modifications and the new Mi-38 were received. Thus, we are diversifying the range of Russian-made helicopters ",
said the general director of the holding, Alexander Mikheev, at the ceremony of awarding the certificate.
TASS Help:
"Thanks to technical solutions, the Mi-38 surpasses other helicopters of its class in terms of carrying capacity, passenger capacity and many flight characteristics. It is one of the highly automated civilian helicopters in the world. The Mi-38 occupies a niche between the legendary Mi-8 and the world's most heavy-lift helicopter, the Mi-26. "