The UN Security Council unanimously adopted a resolution prepared by Russia and the United States to strengthen the fight against the financing of terrorist groups. Sanctions will be imposed on countries seen in supporting terrorists, reports
RIA News
.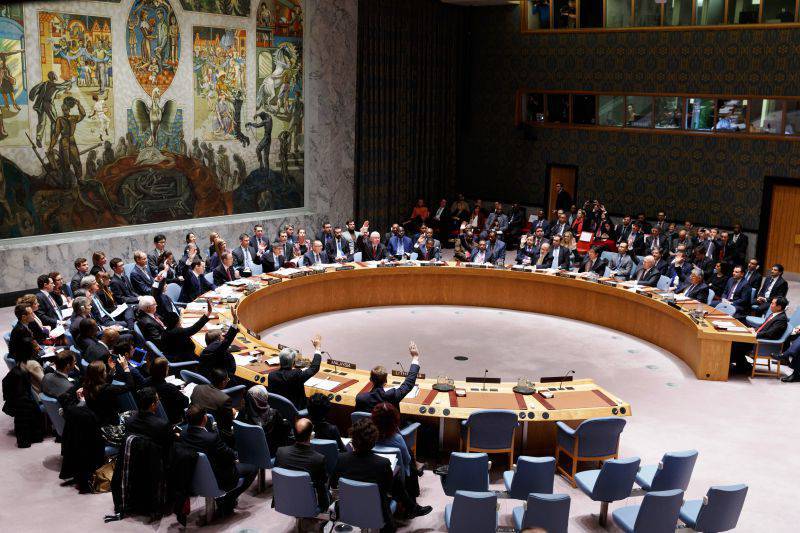 The resolution refers to Chapter Seven of the UN Charter, which speaks of "recognition by the Council of a threat to international peace and security." Therefore, the measures indicated in the document are binding.
In particular, all states are required to "freeze immediately the funds and other financial assets or economic resources of these individuals, groups, enterprises and organizations that will be placed on the list of SCs, including funds received through property owned directly or indirectly by them ".
In addition, the countries of the world are obliged to "prevent direct or indirect deliveries and transfers of arms to these persons", and also to prohibit them from entering or transit through their territories.
The sanctions list was renamed by the Council to the "list of the Islamic State of Iraq and the Levant" and "Al Qaeda". That is, the UN no longer considers the IG grouping as an "al Qaeda" branch, recognizing it as an "independent terrorist threat".
Sanctions measures will apply to those who "participate in the financing, planning or facilitation of the activities of the IG or Al-Qaeda, in the supply, sale or transfer
weapons
and related funds to these groups, as well as recruiting for Al-Qaida, IS or any of their cells. "
The UN Security Council also urged countries to take measures to "ensure that their citizens and individuals in their territory do not provide economic resources to IG, Al-Qaida and related persons, groups, enterprises and organizations". This requirement also applies to "direct and indirect trade in oil and its products".
The mandate of the sanctions committee has been extended to the end of 2017.