The division of the American special forces, which arrived in Syria, after the destruction of the terrorists, DAISH can begin to assist the SSA (Free Syrian Army) in the war against Assad troops, said George Messi, head of the international relations department at the American University in Beirut.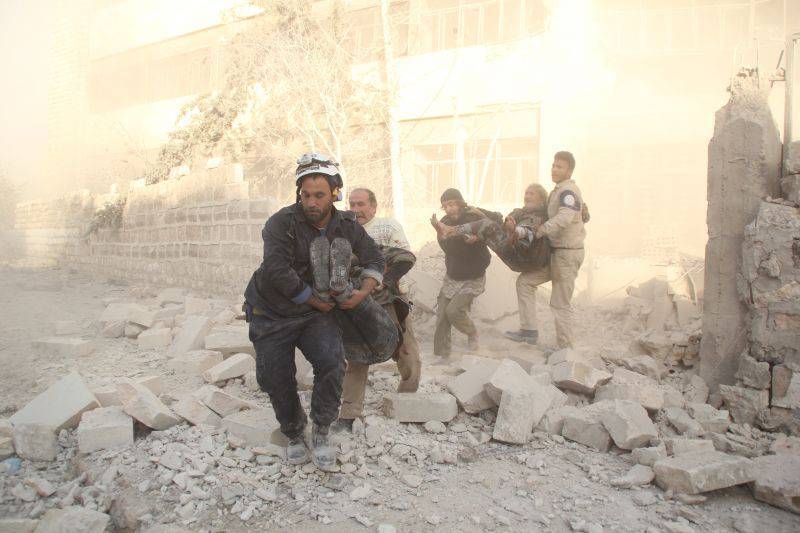 Aleppo, November 20 2015
On Monday, Barack Obama said: "The forces of the special forces, whom I ordered to move to Syria, began to support local forces that are advancing to the south, cutting off supply lines and increasing pressure on Ar-Rakka."
"The US position is still unclear. They can also help the Free Syrian Army, although they are well aware that all of them are Islamists. If they help them, it is not to fight the IS, but against the Russians and the Syrian army ... Even if today they fight against the IS, then tomorrow they will fight against the Syrian army. We saw how they (militants) were given American Tou rockets ... They will watch, and where the Syrians and the Russians will have success, they (the USA) will transmit a little bit
weapons
to the other side - Islamist terrorists ", - quotes the political scientist
RIA News
.
According to him, "after the start of the air operation of the Russian Aerospace Forces in Syria, the United States and its allies were forced to change their strategy, as they are afraid if they are inactive now, then Russia will control everything."
Speaking about the possible support of the Kurdish self-defense forces by the Americans, Messi expressed doubt that Washington would decide on full-fledged assistance, because it is an ally of Turkey, and Ankara, as we know, does not want to increase the influence of the Kurds on the Turkish border.
"Ankara is opposed to the Kurds having their own land, where they will lead - it is dangerous for them (the Turks). I think that no matter how the Americans change their strategy, they will try to play with time and observe how events develop ... in their (US) interests, so that the issue will not be resolved quickly, "said the political scientist.