The Russian military operation in Syria is a warning to the West and a demonstration of the power of the country's Armed Forces, writes the Telegraph.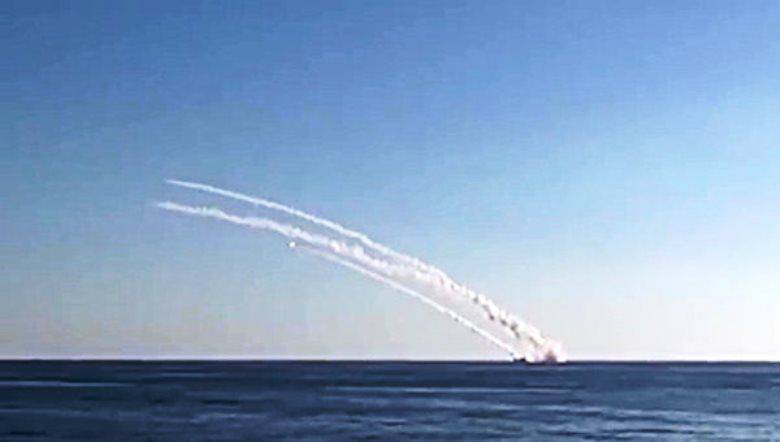 "The Russian operation in Syria was a demonstration of the military skill of the Russian Federation, acquired through the modernization of the armed forces,"
RIA News
excerpt from the publication.
"Thus, ground targets in Syria destroy the newest Russian fighter-bombers Su-34. The most formidable strategic bomber Tu-160, originally intended to penetrate well-protected airspace and deliver nuclear
weapons
"Also hits targets in Syria," the author notes.
In addition, in Syria, "advanced
Tanks
T-90 equipped with a complex of active protection against guided missiles, "he writes with reference to information from open sources.
In addition, last week, "Russia first used the Caliber cruise missiles from the Rostov-on-Don submarine in the Mediterranean Sea," the article notes.
"Thus, Russia seeks to attract the attention of the United States and NATO and to prove that its armed forces are not inferior to the Western ones," writes the Telegraph. "Cruise missiles, taking off from the depths of the Mediterranean, have become perhaps the most important element of this demonstration."
"By demonstrating military capabilities, Russia seeks to get more strategic leverage
- thinks Ben Barry, an expert at the International Institute for Strategic Studies (IISS). -
If they (Russia) want to hold back, from their point of view, the irresponsible NATO adventurism, it is not without a help to demonstrate the possibilities of launching cruise missiles from both surface ships and submarines. "
The only countries capable of striking cruise missiles from submarines on land targets were previously considered the United States and Britain. It was assumed that soon they will compete with France and China. But it turned out differently. "The missile volley broke through the serene surface of the Mediterranean Sea and soared into the cloudless sky, demonstrating that Russia has become the third member of this elite club," concludes the publication.