During maneuvers over the Barents Sea, Ka-27 helicopters worked out radar and magnetometric search for submarines. The Ministry of Defense notes that work to detect submarines was carried out in the conditions of the polar night. The press service of the North
fleet
it is said that a change was made in the crews who improved their skills not only in detecting submarines, but also in classifying them.
Of
messages
:
In the course of flight shifts, helicopter pilots improved their skills in searching and classifying submarines and tracking them using radar and sonar tools.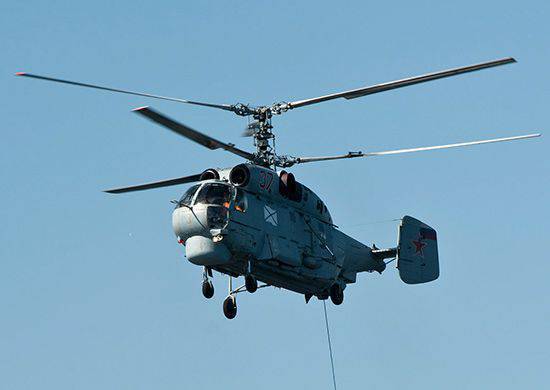 In addition to working out combat training exercises, sea pilots improved their skills in passing a given course over bezorientirnoy terrain, performed tasks for crew flying and getting admission to piloting in simple and complex meteorological conditions.
Flying sea
aviation
thorough training preceded by checking the readiness of the engineering staff, ground services and specialists to ensure flight training tasks.
Training maneuvers of the Armed Forces of the Russian Federation also take place on the territory of the Republic of Abkhazia. The Defense Ministry claims that the Russian military are mastering such military equipment as the BTR-82A and the infantry fighting vehicles of the BMP-3 infantry in the highlands.
From the report:
More than 600 military personnel, of which about 60% are the recruits of the autumn draft of the current year, using about 100 units of military equipment are engaged in combat training in various climatic conditions.
Maneuvers are conducted at the Zabal (Tsebelda) and Nagualou polygons.
The teachings of servicemen of the motorized rifle brigade deployed in Chechnya improve the skills of controlling military equipment in extreme conditions. It's about operating in
tanks
T-72B3, BTR-82A armored personnel carriers, Msta-S self-propelled howitzers, as well as Mustang KamAZ vehicles. Particular attention is paid to the management of unmanned aerial vehicles.