Ukrainian media found out that the "ringleader of the sabotage group", previously called the "FSB officer" or "agent of the" terrorists "LDNR," liquidated by the esseushniki in Kiev on Thursday, turned out to be a militant of the Right Sector - an extremist Ukrainian organization banned in the Russian Federation.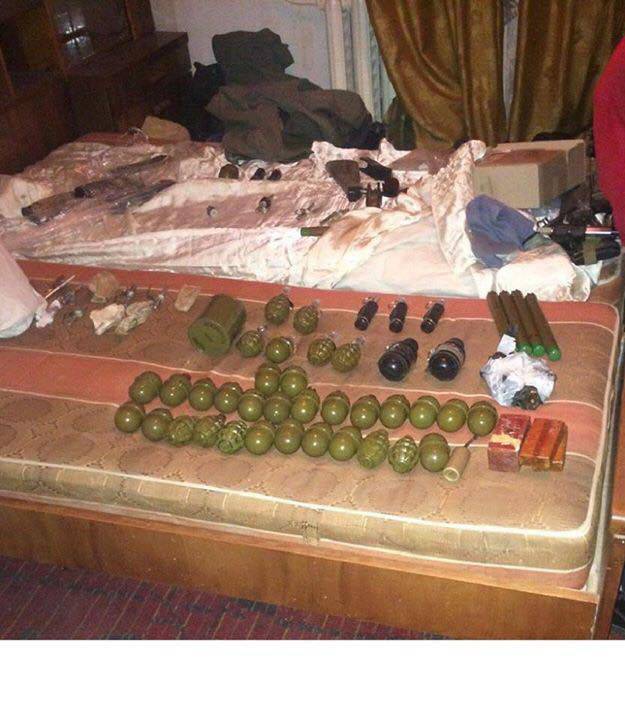 Informational portal
Liga.net
writes that the "saboteur" in the summer decided to leave the location of pravosek in the Donbas. On Thursday, the special services of Ukraine circulated a message stating that the "leader of the saboteurs" was eliminated, adding that he was "one hundred percent efesbeshnik." At the same time, the details of the special operation of the Security Service of Ukraine are given, according to which it turns out that the "saboteur" and "100% efesbyshnik" (he himself) lived in a Kiev apartment with his seven-year-old child. The SBU said that the presence of a child in the apartment of the "saboteur" complicated the course of the assault. Recall that as a result of the "assault" one of the representatives of the SBU died.
From the portal message
Liga.net
referring to the SBU:
The killed - suspected leader of the DRG - 50-year-old native of Donetsk, known as Oleg Muzhchil and Sergey Amirov. Previously, he was in the "Right Sector" for some time, but then he was kicked out of the organization. The PS says they broke off any contact with him even in the summer. He was an 100% SSB. The victim repeatedly came to the territory of the Russian Federation, used three passports for different names.
The SBU say that dozens of "Russian saboteurs" were detained over the past day. In Krasnogorovka alone, as many as 85 people were detained, who for some reason did not even think of resisting, possessing "a whole
weapons
arsenal. "