"United Instrument-Making Corporation" (part of Rostec) in 2015 delivered to Russian paratroopers more than 180 units of equipment, most of which are part of the Andromeda-D automated control system (ACS), reports
RIA News
message of the press service of the enterprise.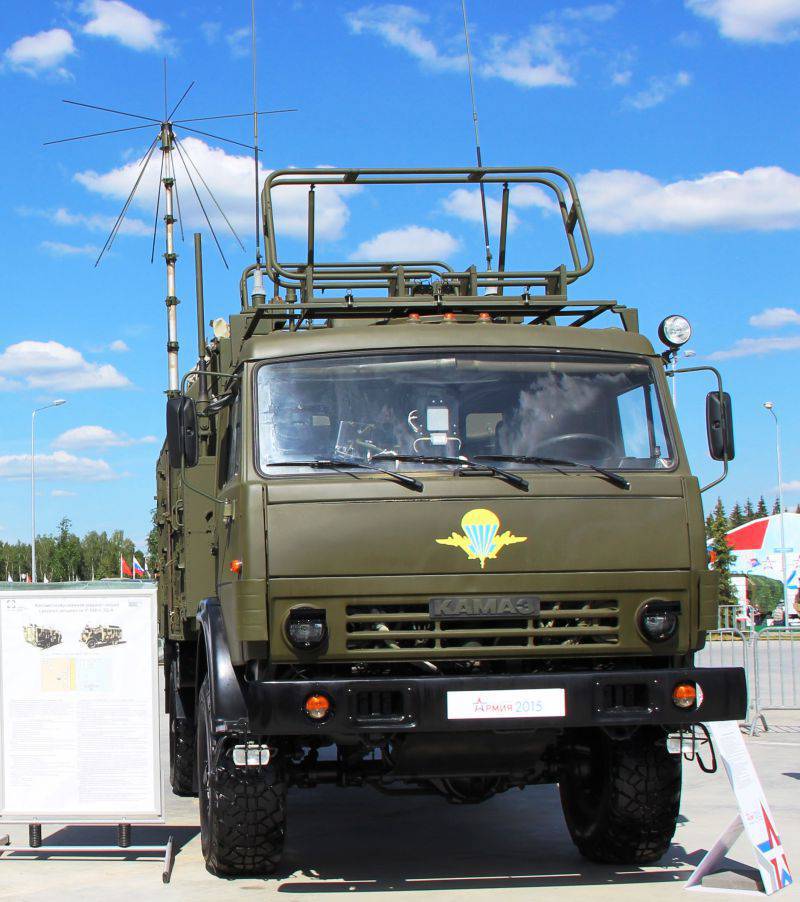 "The military-industrial complex, as a key supplier of communications and control systems for the Russian Armed Forces, in 2015 delivered airborne combat and command-staff vehicles, communications equipment and mobile command posts. Most of the products are part of the Andromeda-D airborne division's automated control system, which manages the units and subunits of the Airborne Forces, as well as interacting with other military units in combat conditions, "the release said.
A total of "more than 180 units of equipment, including more than 70 - for assault landing units".
"Among the supplied products, in particular, is the unified automated command and control vehicle BMD-2K-AU, which provides control of the parachute platoon at the front line during combat operations. The P-142DA-E command and staff vehicle based on the KAMAZ vehicle from the Andromeda-D ACS is intended for communication and control in the division - regiment - battalion. It implements the functions of automated encrypted telephone and videotelephony communications, data transmission through various channels, including Ethernet, "explained the corporation.
According to the deputy general director of the defense sector, Sergei Skokov, "today, almost all airborne divisions are equipped with the Andromeda-D automated control system".
"Its development and production is carried out by the Research Institute of Communication and Management Systems as part of our concern" Constellation ". Cars are highly mobile, can be transferred to the area of ​​operations with the help of
aviation
. They are equipped with technical means of automation and communication, capable of transmitting information simultaneously in text and voice format, as well as in video conferencing mode to a large number of subscribers. The capabilities of this technique can significantly increase the efficiency of data transfer and command and control in the tactical level, "said Skokov.
He also noted that "the machines that are part of the Airborne Troops ACS have passed numerous tests, including in the Arctic, where they showed high results in speed of deployment, survivability and autonomy of work".