The publication "Kommersant" writes that in addition to the main air base "Khmeimim"
aviation
The Russian Aerospace Forces in Syria use two more airdromes - one in the Homs province, the other - near the city of Palmyra, which (the city) is still being controlled by Daesh (ISIS) militants. The first airfield is located in Shayrat, the second - in Al-Taias. At the same time, Kommersant refers to an information agency
Rider
and Reuters, in turn, refers to the so-called Syrian Observatory for Human Rights, whose main and only office is in London.
Also,
Kommersant
writes that information about the use of airdromes "Shairat" and "Al-Tayas" as the so-called aerodromes of a jump, a certain unnamed source in the Ministry of Defense of the Russian Federation told the publication. Official data from the main defense department of the country, confirming or refuting this kind of information, has not yet been reported.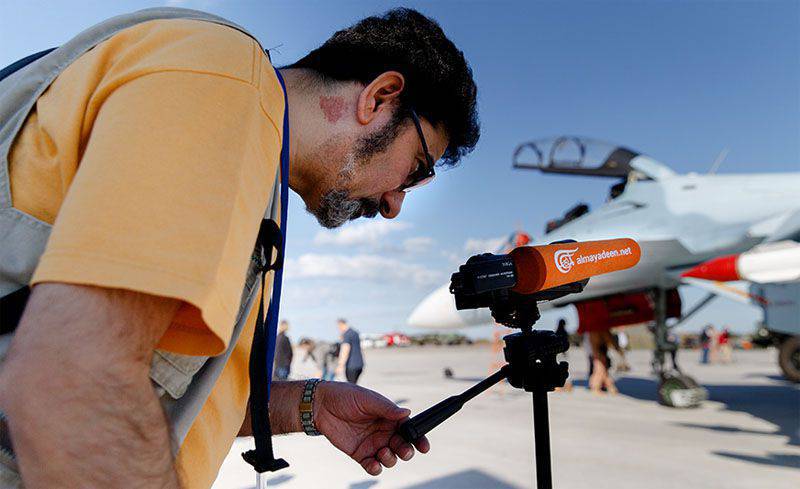 Experts believe that the presence of several "jump" airfields for Russian aviation is necessary due to the fact that attack helicopters have a relatively small radius of action and cannot effectively support ground forces - the forces of the Syrian government army and the militia, taking to the air exclusively from the Hmeimim airbase ".
Recall that the air group VKS RF conducts a counter-terrorist operation in Syria at the request of the official authorities of this country. All the states that make up the so-called American coalition actually invade an independent state, since they have neither the mandate of the UN Security Council, nor an invitation from official Damascus.