No, well, not the same. Straight into the dirt face the whole organization. Fly, you know, bombed by some kind of "stupid" bombs. And the nastiest, fall. But in general, they are shooting from the Caspian Sea. Rockets. And those who should fly 300 kilometers, and for some reason fly a thousand and a half. And they, too, fall. No, Western Europe will never understand this Eastern Eurasian.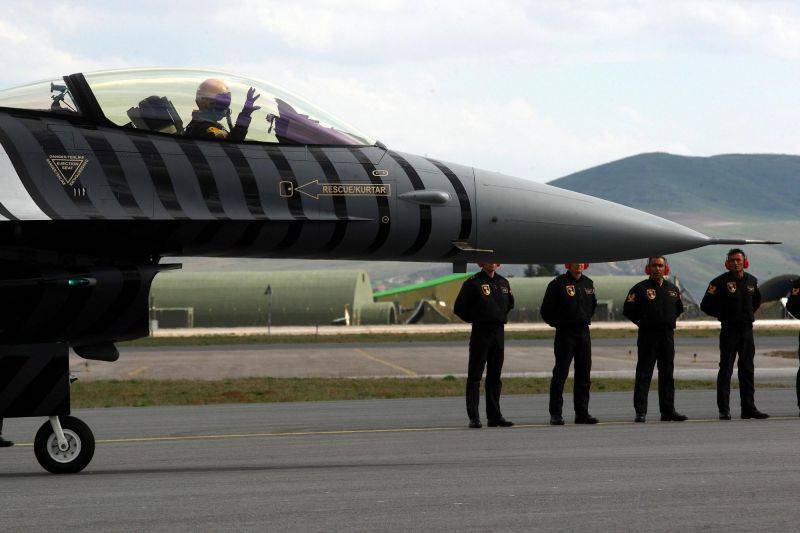 After all, if civilized countries create something, they will definitely tell about it. And so, with perspective. They created a gun with a range of 40-50 km, and they will tell you that if anything ... then it will be like a bullet. Or there, have developed a draft aircraft. It seems to be different from the previous one. So, urgently conduct a PR campaign to promote this "brainchild." Moreover, it is necessary to write the most fantastic TTH. To the enemy (of course, the potential, the Europeans are not going to fight) for fear in the pants put ... Everyones there unauthorized investments.
Well, there was a confusion. They chose a stupid ruler to beat Russian nerves. Even the plane was shot down. People killed. And in response? No, to knock down some license F, so not the same. They made the air defense systems, all EW. Again, from somewhere this cruiser drove. Moreover, purely Russian. The cruiser is old. For a long time requiring modernization, and repair. Nobody paid much attention to the veteran ... Well, he doesn't drown himself, and that's good.
But it turned out, meanly armed his C-300. And purely Russian, called differently. So that means intelligence got confused. What is this
weapon
such And now the best analytical minds of Western intelligence agencies think about what else might be there.
I'm not talking about these submarine dumb. Melted, you know. Well, you have silent boats, and there are. What flora and fauna underwater scare? Yes, and shoot ... Damn, boats shoot, submarines shoot.
Recently, in a strictly secret CIA report, the scouts pointed to some completely unknown weapon. And, after all, Russian cunning, the first samples of these weapons were developed in Russia before the revolution. Most importantly, the location of these weapons would never have occurred to democratic and barbaric countries. No one except Russian.
Do not believe it, but the weapons are located in ... theaters of Russia. And do not hide completely. No underground casemates. No top secret tunnels. Even the dugouts do not dig. Right on the stage hang on the wall. So that those to whom it is supposed to see, do not sleep defenders.
You still do not understand what I mean? Yes, about the very gun on the wall. That classic wrote about. If it hangs, then you want it or not, but in the third act you have to shoot it. No, of course I understand that the gun can not shoot far. It is hunting. But on the other hand ... Calibers, too, were "close combat."
Why am I doing this? Why, at a meeting of NATO foreign ministers, they were actively discussing questions of the very same order that I wrote.
According to the Permanent Representative to NATO Alexander Grushko, the ministers discussed the strengthening of air defense and grouping in the Mediterranean. It turns out that even a small grouping of Russian ships can cause fear. Why did it happen? Are the ministers really afraid of Russian sailors? No, of course. Everyone understands that Russians are not so stupid as to attack.
We have gone through too many wars. They didn't watch on TV as Americans, didn't read in newspapers, like Australians or Canadians. We fought in these wars. They fought to the death. Everything. From small to large. Who is at the front, and who is in the rear. But everyone fought.
The ministers fear that among the alliance there will be another inadequate. One was found. So no one will give guarantees anymore. And Russia will answer just adequately. To complete.
But most importantly, the ministers discussed the deployment of British military aircraft at the Turkish military base Incirlik. For what? Who knows. Most likely, the Turkish inadequate is no longer an oddity. With the emergence of serious Russian weapons in Syria, and most importantly, after the statements of Russian President Vladimir Putin, it's awesome to harm your health.
I understand that NATO members are "flowing around." It is sad to know that the alliance has driven itself into a trap from which there is no way out. It is necessary either to change the Charter, or to change the format of the organization. They are intensely seeking a way out. But the exit is not always where the entrance is. Output in a simple networking with Russia.
Not through foreign ministers. Not through the press. Not through presidents and chancellors. For a long time there was a proven peer relationship scheme. Contacts at the military level made it possible to quickly resolve minor incidents. It did not require numerous arrangements and negotiations. The plane flew into the border area - sorry. The pilot is young. We will punish and will not happen again. And that's all. Ships gathered to shoot. Hello, gentlemen, comrades, sirs and other lords, please kindly do it, please do not swim in such a square. And if any stupid brute does not understand the cultural language, then let her take offense herself.
And what is being asked, I was not asked how to normalize relations ... Or am I too clever. Or they are too ... wrong. Only here, if there are a lot of those who are not, then the world can do that ...
And do not want to.