Ship pilots
aviation
master the multifunctional MiG-29K aircraft, reports
MIC
with reference to the message of the Minister of Defense of the Russian Federation Sergey Shoigu.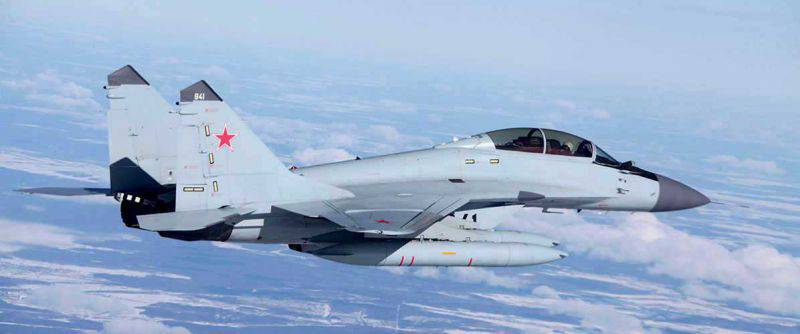 "The development of a new multi-purpose shipboard aircraft MiG-29K has already begun. For the training of flight personnel for its use, the construction of the ground-based training complex in Yeisk continues. There are no similar complexes in our country ",
said the minister at a conference call today.
The contract for the supply of 24 aircraft MiG-29K / KUB was concluded in 2012. The first serial MiG-29KUB took off in October 2013-th.
Help "MIC":
"The MiG-29K (single) and MiG-29KUB (double) fighters have an improved glider with a high proportion of composite materials, a foldable wing with improved mechanization, a digital integrated remote control system for the aircraft with fourfold redundancy. The MiG-29K / KUB significantly reduced visibility in the radar range, increased combat load, there is a system of refueling in flight. "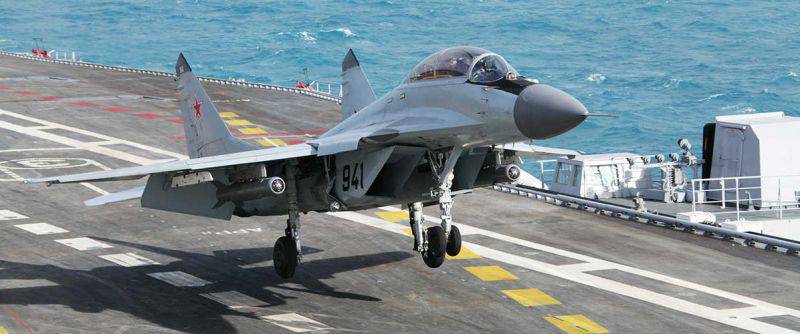 The aircraft's armament includes air-to-air and air-to-surface missiles, unguided missiles, corrected aerial bombs, aerial bombs, and a built-in 30-mm gun.