Today, Russian Su-34 for the first time took off from the Khmeimim airfield not only with bombs but also air-to-air missiles,
RIA News
Message from the representative of the VKS Igor Klimov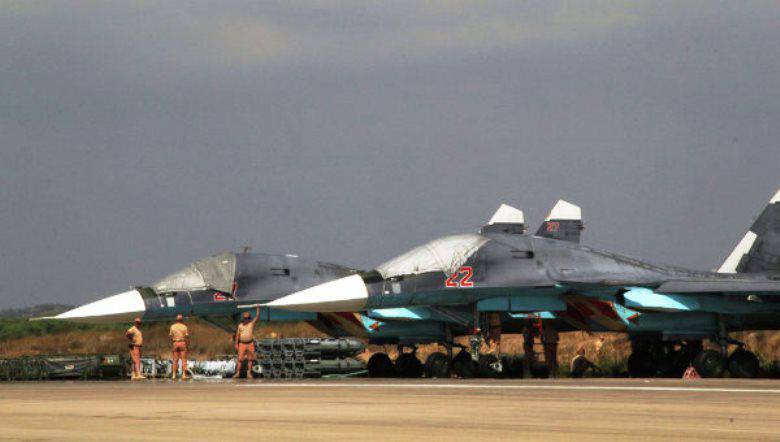 According to him, "Russian Su-34 fighter-bombers today flew for the first time on a mission not only from
aviation
OFAB-500 bombs and KAB-500 adjustable bombs, but also with short- and medium-range air-to-air missiles. "
Klimov explained that
"Airplanes are equipped with missiles for protection".
He noted that "the missiles are equipped with homing heads and are capable of hitting air targets at a distance of 60 kilometers."
The Russian command took this step after 6 days ago, a Turkish fighter shot down Su-24 over Syrian territory.