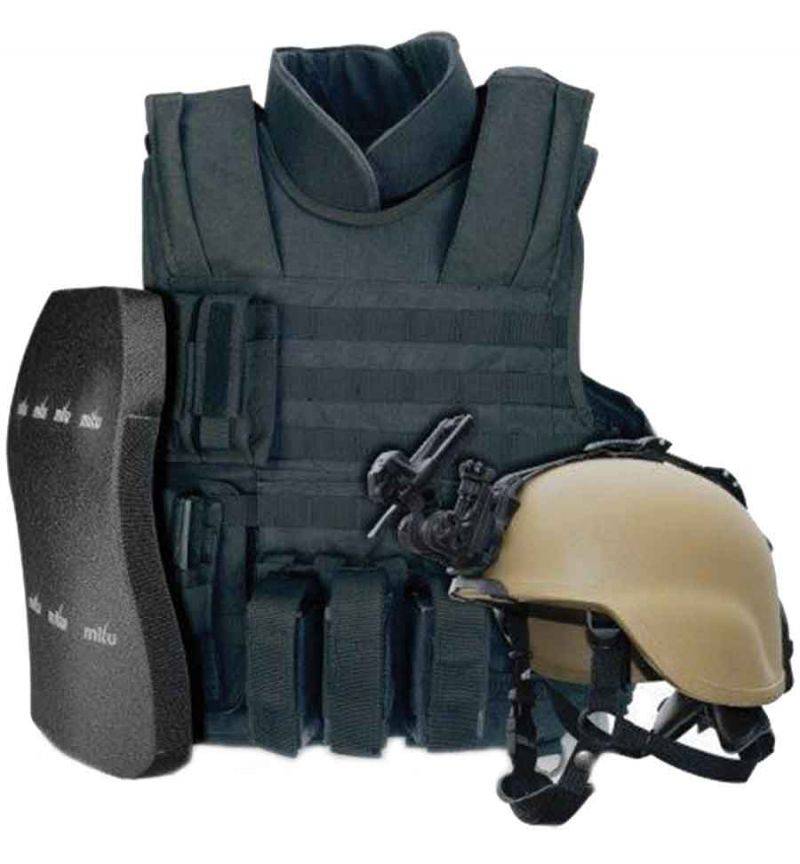 MKU manufactures body armor, paying particular attention to their use in military operations in urban environments, as well as to additional integration with military equipment, including radio stations, weapons sights and other systems and devices
Protection
The degree of mortality is important, and the protection of a soldier is just as important. Here, not the last role is played by the state, which is concerned about the "CNN syndrome" or the impact of the media on the local population, which sees the wounded and killed in sometimes unpopular military campaigns. Over the past decade, many different versions of body protection systems have been developed, ranging from light body armor, covering only vital organs on the chest and back, but providing increased mobility, and to heavier body armor with "circular protection" protecting the sides of the body, groin, neck and even hands. Similar trends have affected the US special forces (MTR), which receive so-called combat helmets with maxillofacial protection (they cover the head, neck, face and jaws).
One of such systems is the Batlskin Viper of Revision Military, which is a modular solution that can be attached to most of the combat helmets equipped with Picatinny rail straps (Picatinny Rail Adapter System). According to the company, this modular kit, which can be tailored to the needs of a specific combat mission, provides protection against injuries of various types, both stupid, explosive and ballistic. The design of the kit allows you to simultaneously install night vision devices, sights and headsets of communication equipment on the helmet. The product is also being evaluated as part of TALOS (Tactical Assault Light Operator Suit), a promising light combat equipment USSOCOM Special Operations Command.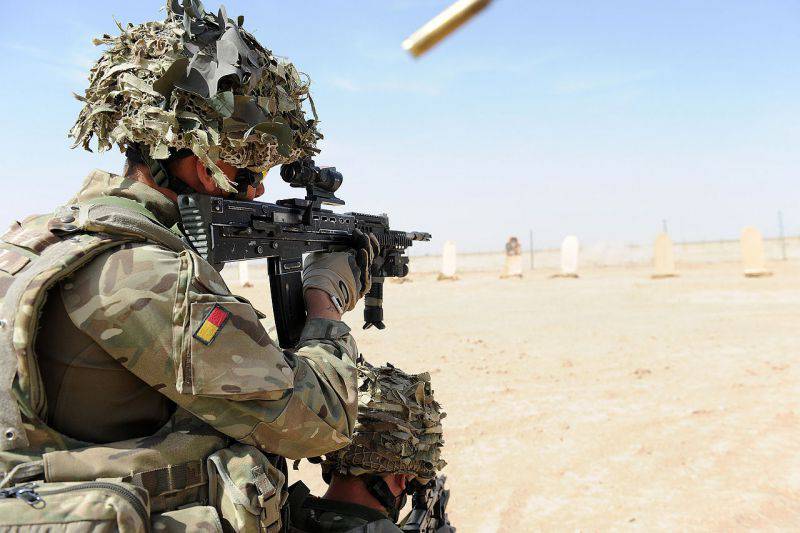 5.56-mm weapons have been upgraded in order to increase its combat effectiveness. However, military personnel must undergo shooting training and use marksmanship techniques in order to optimally destroy targets at close, medium and long distances.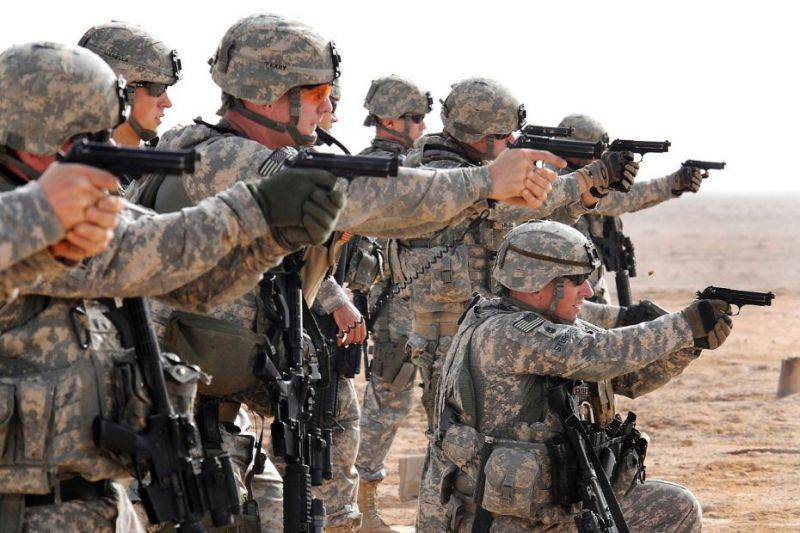 The US Army and Department of Defense are currently exploring the possibility of replacing a Beretta M9 pistol. The military must also decide which caliber the future pistol will have, the former mm 9 or the new .40 or .45
In June, 2015 of the Year, USSOCOM published several requests for proposals for ballistic protection elements for this program, which will last until 2018, when a demo is developed and shown. The main objective of the program is to identify and integrate modern technologies that will provide comprehensive ballistic protection and advanced tactical capabilities, in particular for combat operations in an urban environment.
In recent requests focused on the protection that will provide promising body armor and a helmet. In the first case, the concept of individual armor is considered, which will provide maximum protection for the operator with minimal mobility limitations, while in the second case, the emphasis is on a prototype that can reduce the mass of ballistic protection and sensors on the combat helmet without restricting the mobility of the operator or the amplitude of movements ".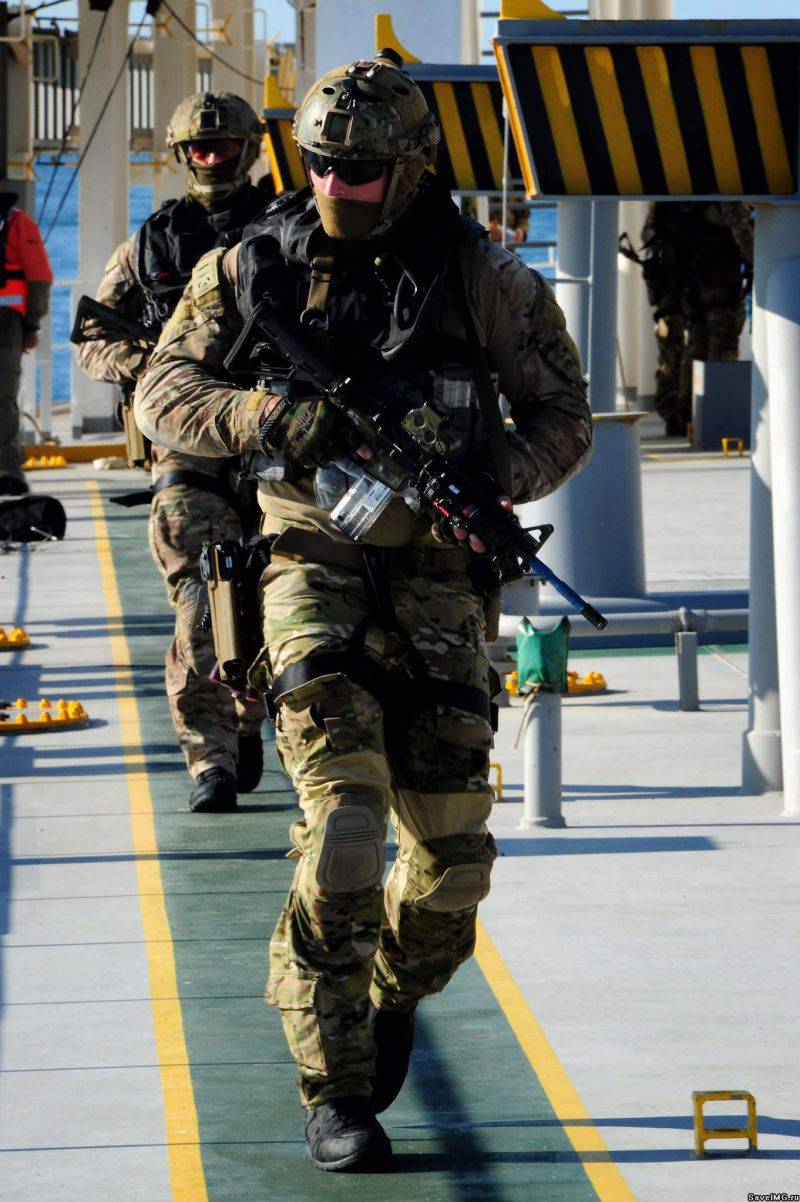 Operations at sea or coast have their own limitations and requirements for equipment. Quick-release fastenings for body armor are becoming increasingly popular in many armies.
Current decisions on body armor are criticized for covering less than a fifth of the body surface. In USSOCOM, they explain that "modern technology of body armor provides coverage and protection of approximately 19 percent of vital areas due to the fact that existing ballistic materials give a significant weight gain and impair the mobility of a fighter. A high percentage of casualties caused by wounds to the head, neck and groin area, areas that are usually not covered by a bulletproof vest. The mass, thickness and density of modern ballistic materials make it difficult to ensure the ballistic protection of these zones without restricting the mobility of the owner. The command wants to get new solutions in order to obtain maximum ballistic coverage while maintaining the mobility and dexterity of the user. " Additional requirements include "original forms and discharge systems", as well as 12,7 mm thick materials for protecting the head, neck, elbows, groin, underarms and knees when firing from all positions, including prone positions, from the knee and standing.
Attention should be paid to the integration of devices and devices with the unloading body armor ("unloading"), as is the case with the concept of the soldier's Broadsword system developed by BAE Systems. USSOCOM is also looking for solutions that best integrate thermal control systems and energy sources, as well as combine offloading with mobile platforms, such as exoskeleton.
As part of the TALOS program, the USSOCOM Command is exploring another solution - the concept of liquid armor. In April, 2015, the Polish company Moratex and the Polish Military Institute of Arms Technologies, talked about their STF program (Shear-Tickening Fluid) for use in wearable protection. In short, the principle of STF technology is fluid, which is able to harden when struck at any temperature, and, thus, dissipate energy over a large area like ballistic plates of an ordinary bulletproof vest. According to Moratex, STF is capable of responding to bullets hitting subsonic speeds of 450 m / s and higher, and providing increased levels of protection. The Polish solution, however, is based on ballistic plates of the bulletproof vest that can be placed inside conventional bullet-proof vests and unloadings, although it has another significant advantage - improved mobility due to weight reduction.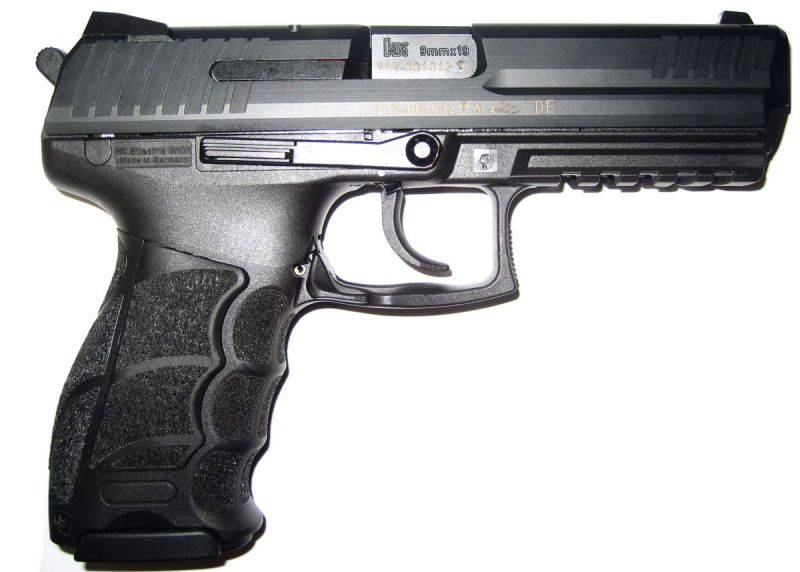 Heckler & Koch is preparing several proposals for the US Army's Modular Handgun System (MHS) service pistol program. This program covers pistols in calibers 9mm, .40 and .45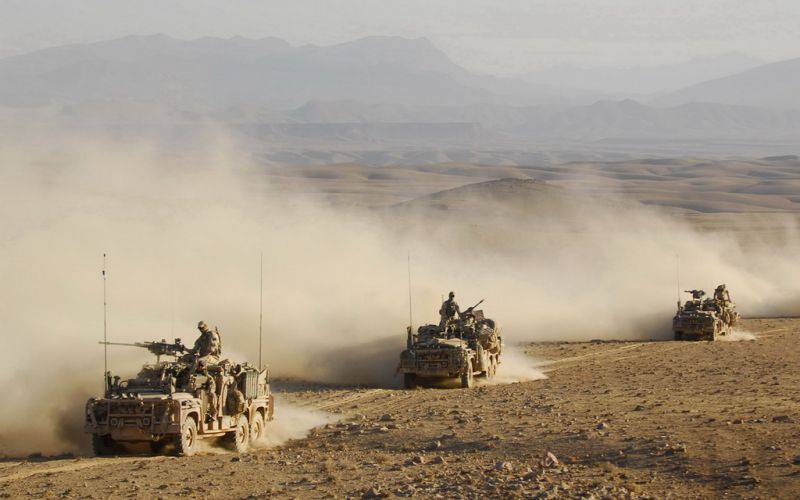 Modern and promising soldiers' equipment should also be integrated with mobile platforms, such as armored personnel carriers and reconnaissance armored vehicles, which are used by special units.
Another leading development company in this area is the ubiquitous BAE Systems. A company representative explained that "ceramic plates, often used in protective suits, cover large areas of the body, but can be heavy and cumbersome to wear. This greatly limits the movement and in areas with hot climates, for example in Afghanistan, soldiers can tire quickly. It was necessary to find a defense solution that would give soldiers engaged in hostilities excellent ballistic protection plus greater freedom of movement. "
The company conducts extensive research, the purpose of which is to increase the level of protection, reduce weight while increasing the coverage area, as well as improve mobility and simplify integration with other systems. They describe the solution for liquid armor as follows: "paradoxical liquids with special properties that thicken or adhere upon exposure to tangential stresses that can be integrated into standard Kevlar vest".
"The combination of these two materials gives excellent freedom of movement and reduces the overall thickness by 45 percent," said Stewart Penney, head of the new materials and technology department at BAE Systems. - This technology is better explained by the example of stirring water with a spoon. You feel a slight resistance that water puts on a spoon, whereas in the case of "liquid armor" you feel significant resistance, as the components in the liquid stick together. The faster you interfere, the harder it is to do, that is, if a bullet hits the material at high speed, it cures almost instantly and absorbs the impact energy. " The probability of deformation of a system based on STF upon impact is very small compared to other ceramic plates, which sometimes can turn over and thus cause additional injuries to the wearer.
The Indian company MKU offers more traditional forms of body armor. A company spokesman, Mark Stabenau, explained how a developing battlefield, currently centered around urban space, defines protection requirements. "The battlefield has changed. It went into urban areas, insurgents and civil unrest became the sad reality of today ... Fighting became asymmetrical. The enemy can be everywhere and a soldier needs to make a decision in a few seconds to identify his and others, to join the battle or to evade him. Combat missions are becoming more technical and technological. "
Referring to the requirements for equipment of soldiers operating in such a space, Stabenau called critical parameters of combat effectiveness, consisting of observation, communications, mortality, survivability, combat stability and mobility. "Disconnected soldiers need to adapt to modern battlefields, and armies need to focus on these needs when planning new technologies. To comply with these parameters, a soldier must wear his equipment, but it must be seamlessly integrated into the wearable protection, which is a central component in the integration of systems. " However, Stabenau described the main problems of proper integration, calling the cables and connecting elements "the weakest link", not forgetting to mention ergonomics and an increase in the size and weight of equipment worn by a soldier.
MKU is currently promoting its Custom Integrated Body Armor (CIBA), an individual integrated body protection system, in which ballistic protection is integrated with a tactical radio station, a spare battery and a navigation system. Stabenau described the CIBA Generation-6 protection system as 40 percent lighter, 30 percent thinner and 50 percent more flexible than previous models, but which provides "speed, flexibility and mobility." MKU body armor has quick-detachable systems for carrying out operations in water, and, if necessary, may have built-in first-aid kits for medical care. "Here, the global growth trend is obvious, wearable systems with special characteristics are becoming more and more popular, for example, for situations when it is imperative to instantly remove your vest when overcoming a water barrier or emergency leaving the machine ... With our Instavest system you don't need any training , she can be removed in a second in one motion and, if necessary, dressed again in 30 seconds, "Stabaen finished his thought.
Body protection systems with integrated connecting elements for devices and instruments still need to be deployed in operating units. One of the most mature systems from a technological point of view is the Broadsword concept from BAE Systems. A company spokesman criticized the current integration of wearable equipment, "which was developed completely separately and without an integrated approach and therefore led to an awkward and cumbersome cable layout ... The weight of the current equipment worn by a soldier is much higher than what is considered appropriate. The Broadsword system reduces the mass and volume of wearable equipment and at the same time increases overall combat effectiveness through tight integration, but uses open standards to enable the customer to control the equipment configuration and component selection, "added BAE Systems spokesman.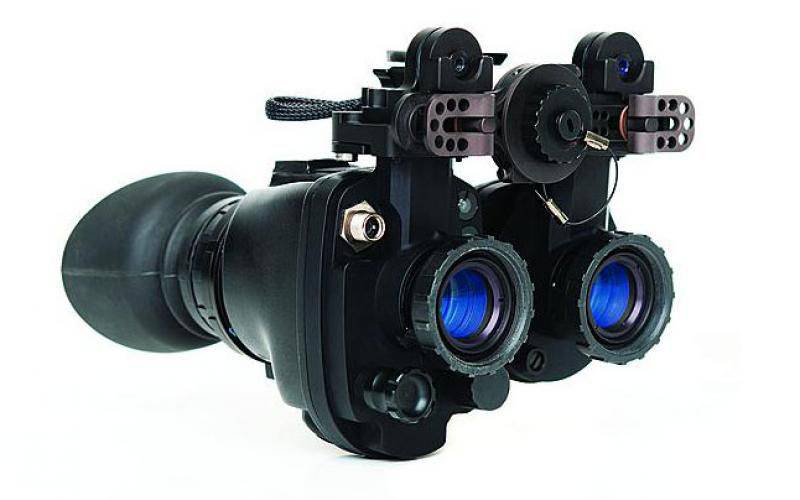 The Harris Corporation TM-NVG family of night vision goggles will soon have the capabilities of augmented reality, which will allow the operator to see the image with intelligence data superimposed on the image from the night vision sights.
The Broadsword concept is an energy and data distribution system that can be integrated into a variety of body protection systems, including the Osprey vest of the British Army. It consists of a modular distribution container on the back, landing induction charging devices, a device for induction loading of equipment, a central energy storage unit and an optional integration system for helmet-mounted displays, for example, the Q-Warrior system also from BAE Systems.
Broadsword is a family of interrelated components for the next generation of soldiers' equipment. "Broadsword integrates into the body protection system and, at the expense of the so-called electronic fabric, in combination with the energy and data management system, provides consumers with energy and data. This electronic fabric, woven from conductive filaments, forms the original network of energy distribution and data transmission, which allows you to get a more flexible, stronger, lighter and less noticeable system ... integrated into the unloading systems, as well as eliminate the problems associated with wire entanglement for branches. The advantage of the Broadsword concept is that all devices and devices connect and exchange data with minimal availability of cables and wires, "the BAE Systems representative added.
The system, integrated with underbody protection, consists of eight ports / power and data connectors placed on the vest, which allows you to connect various devices and devices, including night vision devices, gun sights and radio stations, and automatically control them through an embedded computer that is part of electronic fabric. The total power supply capacity is up to 5 volt-amperes, while the data transfer rate is up to 480 megabits per second. At the same time, the Central Energy Store Central Energy Store is a rechargeable lithium-ion battery with a charge level indication in the form of five LEDs. The presence of the so-called induction landing charger means that the soldier can automatically connect to the vehicle's on-board network without the need for a physical connection. Finally, a device for induction charging of equipment supplies energy to the batteries of devices and systems, and again
without physical connection.
Lighter versions of body protection are also popular among the military. For example, many NATO special forces currently use similar systems, such as Crye Precision's Jumpable Plate Carrier (JPC). According to this company, the JPC system consists of a "lightweight and minimal vest designed for maximum mobility, weight savings and maximum compactness". Operators choose this system for the most secret and covert operations. Depending on the size, the JPC vest weighs from 0,5 to 0,7 kg, it can be configured for a specific task, and it includes a frame belt designed to minimize weight and improve ventilation.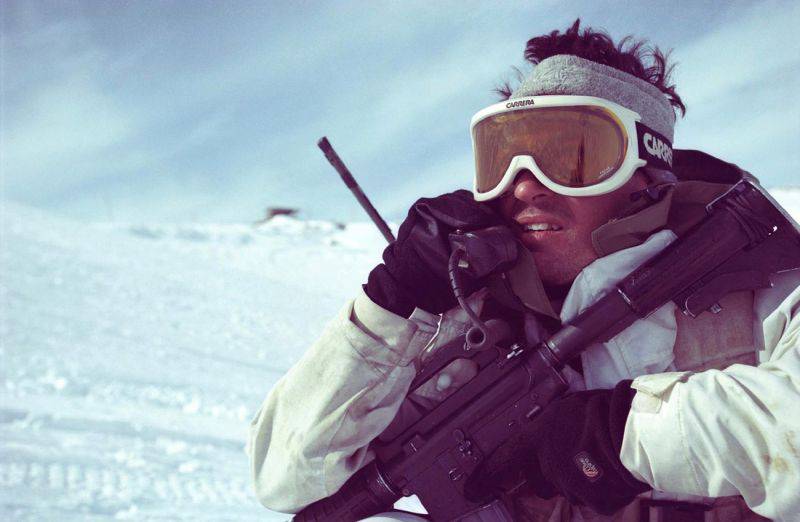 The specific environmental conditions in which special units operate have a significant impact on the requirements for equipment of dismounted soldiers, including weapons, communications and uniforms.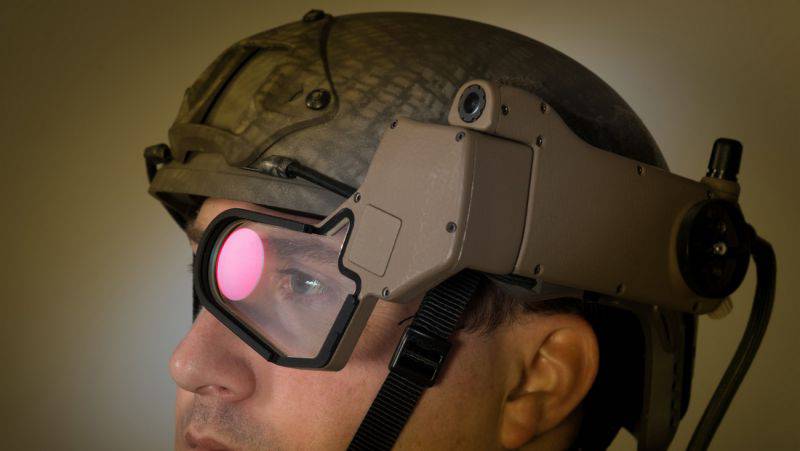 The BAE Systems' Q-Warrior helmet display is a development of the helmet display for Q-Sight aircraft crews. The option for a dismounted soldier can be integrated into this company's Broadsword system.
Another country that pays a lot of attention and allocates finance to infantry protection systems is Austria, whose ministry of defense has various programs for upgrading soldier equipment. The coordinator of these programs at the Ministry of Defense, Johannes Bogner, said that protection is an absolute priority for the armed forces of this country, although difficult economic conditions have an impact here. The main Austrian programs are Soldier 2018 and Soldat der Zukunf (Soldier of the Future), in which the focus is on ballistic protection of the head, ears, eyes and body. Bogner explained at the same time: "The difficulty lies in the fact that we must consider the soldier as a living being and not overload him either physically or physiologically." Further trials outlined in 2016-2018 years will focus on integration and tactical techniques and methods of warfare, with a special focus on network-centric interconnectivity, mass and power-consuming characteristics, ergonomics, interaction, modularity and situational awareness. Bogner expressed the opinion that protection is only one of the important elements necessary for a soldier to successfully accomplish his combat mission, other elements of higher priority include sights, weapons and ammunition, as well as battery power.
Materials used:
www.forces.gc.ca
www.gov.uk
www.navsea.navy.mil
www.orbitalatk.com
www.armada.ch
www.mku.com
www.baesystems.com
www.generaldynamics.com
www.coltcanada.com