Ulan-Ude
aviation
the plant (U-UAZ) no longer uses imported components in the production of Mi helicopters, reports
BBC News
With reference to the managing director of the enterprise Leonid Whites.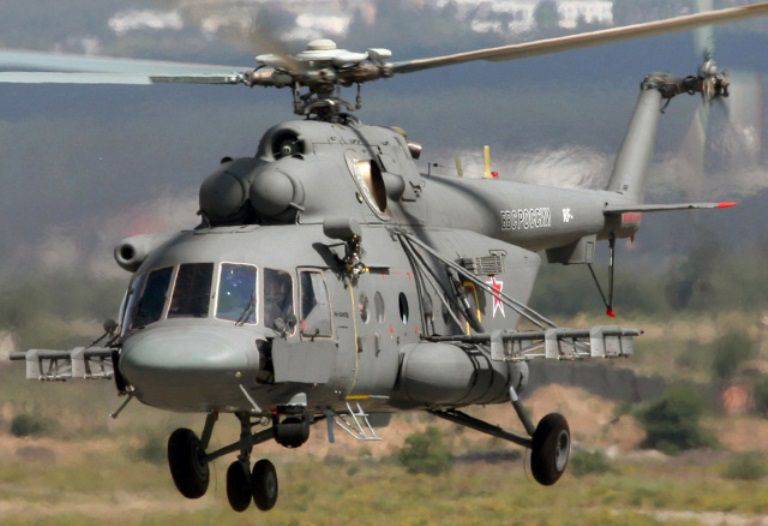 "All helicopters manufactured by the company under a long-term state contract were accepted and sent to military units. In their production, new technologies are used, the most modern machines and equipment are used, the machines of the domestic instrument-making industry are installed on the machines, "said Belykh.
According to the import substitution program, Mi-8AMTSH, Mi-8AMTSH-B and Mi-8AMTSH-VA helicopters are equipped with Russian equipment.
"Foreign components were replaced by Russian ones. Engines, auxiliary power unit, digital autopilot, satellite navigation system, digital navigation system, meteolocator, communications equipment and other equipment are not inferior, and often superior in their characteristics to foreign analogues, "said the director.
The volume of U-UAZ investments to 2020 will exceed 12 billion rubles. "12 investment projects are at the stage of development and implementation. Until the end of 2015, a set of measures will be implemented for 2,8 billion rubles, "he explained.
This year, more than 20 units of equipment have been installed at the enterprise; in the near future, 10 new machines will be launched for the production of Mi-171А2.
"Next year, U-UAZ will receive four machining centers worth about 350 million rubles. The purchased equipment will allow to renew the park of outdated equipment on 80%, to make the transition from manual machines to multifunctional process modules, "said Belykh.
"In 2016, three automatic protective coating production lines will be commissioned at the plant," he added. - The total cost of new equipment will be more than 560 mln. Rub. Also, construction and installation work on the reconstruction of the production building is under way at U-UAZ. "