China conducted the sixth test hypersonic
weapons
capable of breaking through the US missile defense system and delivering a nuclear strike, reports
Look
with reference to The Washington Free Beacon.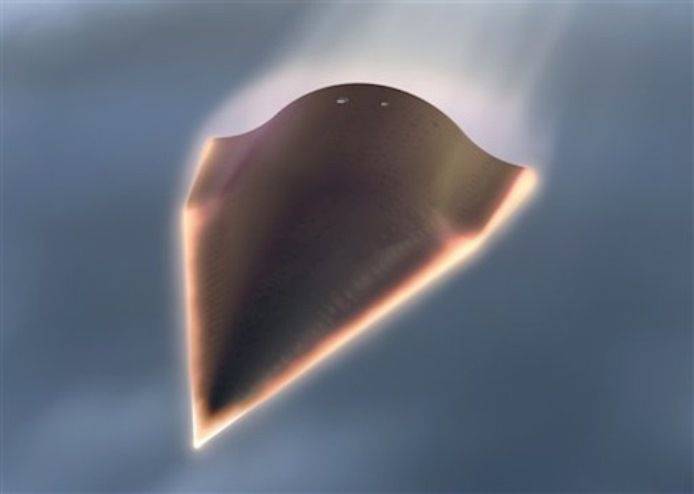 Artistic image of a hypersonic aircraft
"The super-fast weapon known as the DF-ZF was launched using a ballistic missile from Shanxi Province in central China," the publication said.
According to the publication, "the device separated from the launch vehicle at the upper limits of the atmosphere, and then planned down, hitting the target in western China - at a distance of several thousand kilometers from the launch site."
The flight of the device was recorded by the US military. According to them, "DF-ZF was flying at a speed exceeding 5 Mach."
According to the newspaper, the launch took place on November 23 - on this day Beijing closed the air service for about an hour.
According to unofficial sources, the maximum speed of the device can reach 10 Mach.
"The speed and maneuverability allows DF-ZF to overcome the American missile defense system, which is designed to counter non-maneuverable missiles," concludes The Washington Free Beacon.