The well-known prankers (people talking on the phone with the "victim" on behalf of another person) Vovan and Lexus this time identified such a person as Lenur Islyamov as the object of their attention. This is one of the organizers of the so-called energy blockade of the Crimea. Posing as the head of the Ukrainian Ministry of Internal Affairs Arsen Avakov and VRU deputy Anton Gerashchenko, the prankers talked with Islyamov and representatives of his gang group for several weeks, delving into the details of organizing the blockade of the Crimean peninsula.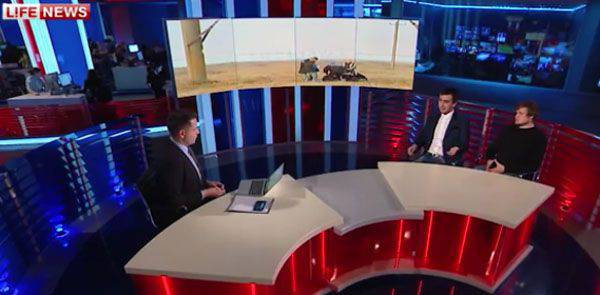 Pranker managed to find out that a part of the financing of Islyams and Co. was received from Latvia and Lithuania, and the support to the "Majlis people" was provided through the mediation of the embassies of the Baltic states.
From the material published on the website of the TV channel
LifeNews
:
Islyamov:
We have money for financing for the next half of the week, representatives of the Crimean Tatars diaspora have just arrived, yesterday there was an executive congress. Lithuania promised to give the form. We had a Latvian ambassador, brought sleeping bags. Now we are going to the Lithuanian ambassador. He wrote down what we need. They promised us that they would bring the NATO form from Lithuania.
The pranksters found out that the maintenance of the blocking camp of Crimea costs at least 60 thousand dollars a month. The number of "herd", carrying out the blockade of the peninsula, more than 500 people.
From the material:
Islyamov
:
We spend on 2-3 thousands of dollars a day just for food. We have the same 509 person here. We need from you landfill, clothes, cars. It would be necessary for you to make me some award pistol. We have guys with ATO already have some
weapon
, they brought.
Interviews with pranker presented on site
LifeNews
.
Recall that today Mustafa Dzhemilev put forward to Russia the requirements that the state "must fulfill" in order for the terrorist group to "allow" to restore the power supply of the Crimea. The main "demand" is to release from custody "Mejlis", who coordinated the unrest in the Crimea in February last year.